Dubai is one of the best cities in the world for entrepreneurs to set up their business. What could they benefit from? Why is Dubai considered a financial and tech hub?
Dubai's growing economy presents incredible opportunities for established businesses and startups alike. The city is one of the most cosmopolitan cities in the whole of the Middle East, and even the world, acting as the perfect destination for entrepreneurs looking to establish their businesses within an industry.
Why Dubai?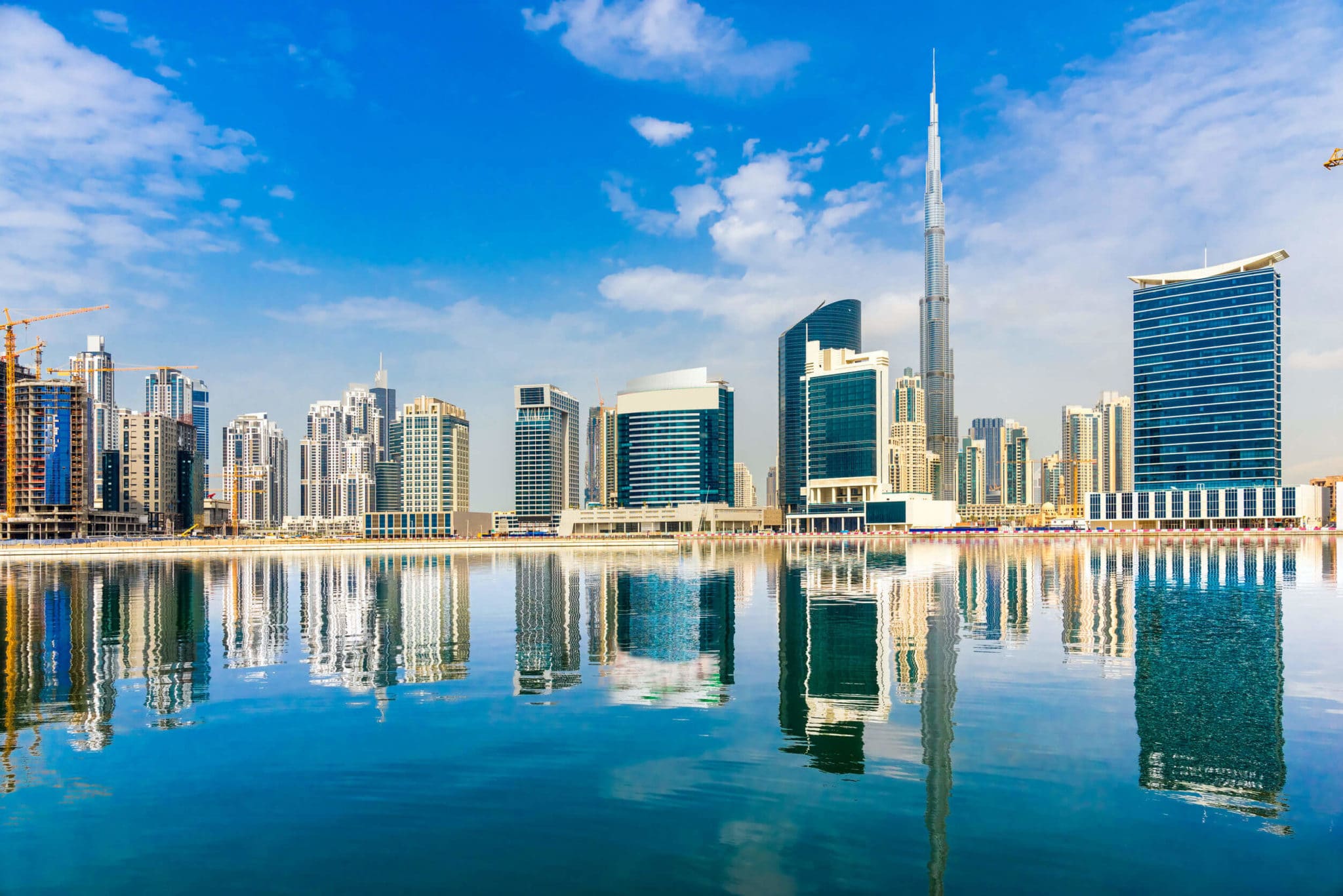 Dubai is the commercial capital in the Middle East, with a thriving commerce and retail lead as well as being well connected when it comes to transportation. The city also has low-tax business deals and a very sophisticated and stable financial sector.
Moreover, the UAE was ranked among the top five competitive countries in the world by IMD World Competitiveness Rankings, while the same ranking places the UAE at 14th place in terms of appeal which includes its ability to tap into overseas talent pools and 3rd in available skills and competencies.
These reasons, together with the other advantages we will dive into later on in this article, are the reasons why AIBC has chosen Dubai for it's next Summit happening in May 25th-26th. It is the first time that AIBC will be leaving it's home – Malta and due to Dubai's sophisticated safety protocols during a pandemic, it seemed the obvious choice for AIBC's Summit in May.
The event will be held at the InterContinental Dubai Festival City will bring together key brands and individuals from the converging sectors of AI, blockchain, IoT, Quantum Tech to discuss and shape the future of emerging tech.
This luxury, progressive location in the UAE is fast becoming a major hub for large-scale events. With vaccination roll-outs moving fast, and connections to all major tech hubs in the industry, Dubai is an ideal meeting point for Europe and Asia to come together.
10. Growth in non-oil economy
The emirate of Dubai is moving away from an oil focused economy with the growth of non-oil business. Interestingly enough, oil currently accounts for less than 1% of Dubai's GDP while tourism registered around the 20% mark. Therefore, the majority of Dubai's GDP (95%) is non-oil based.
Dubai has diversified into many other sectors, which has led the emirate into developing a strong and business friendly global reputation. The government of Dubai is also constantly promoting and coming up with new regulations that encourage entrepreneurs to set up shop in the city.
9. Plans for more foreign investment
Back in 2018, the UAE government introduced a law in regards to foreign investment, called the Foreign Direct Investment (FDI) in a bid to accelerate investment in Dubai. The law aimed to make opening a business in Dubai much easier as well as actually conducting business. The FDI law also allows complete foreign ownership of businesses which enticed a number of well established and well known companies move their HQ to the city.
However, the pandemic has effected the number of FDI due to transportation issues and restricted business activity. This minor hit to Dubai's Foreign Direct Investment sector is only temporary with the Chief Executive of the Dubai Investment Development Agency, Fahad AlGergawi, stating that: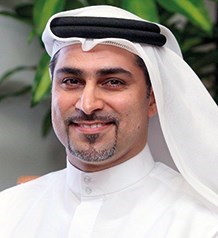 "While the COVID-19 challenge is not over yet, we are confident about the future performance of Dubai in FDI attraction as a pivotal enabler and facilitator of global business growth and expansion across regional and global markets."
8. Silk Road Initiative
Just like China, Dubai also have a Silk Road strategy which was approved by Sheikh Hamdan in 2019. The purpose of a Silk Road Strategy is too boost global trade as it aims to connect the wider middle East all together as well as other emirates. Dubai launched their 50 year charter in a bid to boost their air and sea freight while enhancing logistical integration. The emirate of Dubai is playing a key role in the Silk Road (also known as the Belt & Road initiative), as the city is becoming a center piece for trade to Africa and the wider Middle East.
The strategy is highly regulated with sophisticated laws and policies which ultimately pose as great opportunities for foreign business owners.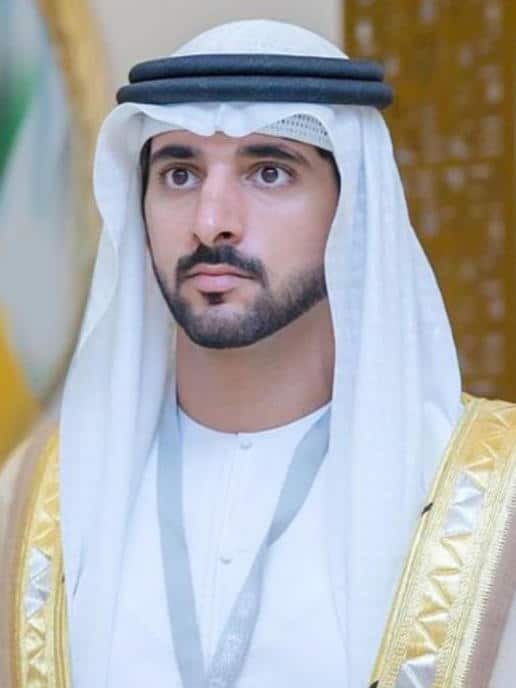 7. Economic Free Zones
A Free Zone is an area which is tax-free. This allows foreigners to set up their business in Dubai, with full ownership (there is no need to partner up with a local or agent). There are many different types of free zones that offer unique licences in various sectors. There are over 30 economic free zones in Dubai, including:
Dubai Silicon Oasis
Dubai Airport Free Zone
Dubai Design District
Dubai Healthcare City
Dubai World Trade Centre Free Zone
Dubai Studio City
Dubai World Central
Dubai Production City
Jebel Ali Free Zone
International Media Production Zone
Dubai Multi Commodities Centre (DMCC)
Dubai Gold and Diamond Park
Dubai Media City
Dubai Knowledge Village
Dubai International Financial Centre
Dubai Internet City
Dubai International Academic City
6. Tax benefits
UAE's economy is known to be quite free and diversified. Due to the economic free zones mentioned before, Dubai has a no taxation policy for the majority of business activities – excluding international banks, hotels and major oil & gas companies. The following are what entrepreneurs will avoid in terms of tax:
Personal Income Tax
Capital Gains Tax
Value-added Tax
Withholding Tax
Corporate Tax
The UAE has the lowest VAT – standing at 5% making it an attractive aspect for any new entrepreneur looking for the perfect destination to set up their own business.
5. International market access
Dubai – the city were a large variety of cultures and international corporations meet. Dubai has a friendly business ecosystem making it one of the most popular destinations for businesses as companies find it easier to grow in Dubai than anywhere else. By setting up their business in Dubai, entrepreneurs will have access to many different markets across the globe – accelerating plans to take the business to the international level.
Why? Dubai is strategically positioned between Europe, Asia and Africa. It has access to the sea and is home to one of the largest airports in the world, making it the ideal place for business activities in international trade, import, export, logistics, tourism and hospitality as well as event management.
4. High quality of life
Possibly one of the best reasons to work and live in Dubai is simply due to the quality of life. The UAE was ranked as the number one place to live in the MEA region and the 15th in the world. The UAE also has one of the happiest populations, ranking 14th in the Happiness Index. Dubai is tolerant of other cultures, beliefs and ways of living even though it is an Islamic emirate. This means that expats are still able to purchase and drink alcohol while they are also able to eat during daylight hours of Ramadan month.
Rob Thissen, Energy sector and talent mobility leader for the Middle East, said: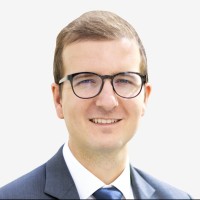 "The UAE government has progressively worked towards enhancing the country's infrastructure, safety and stability among other factors to provide a comfortable environment for all residents,"
3. Transportation accessibility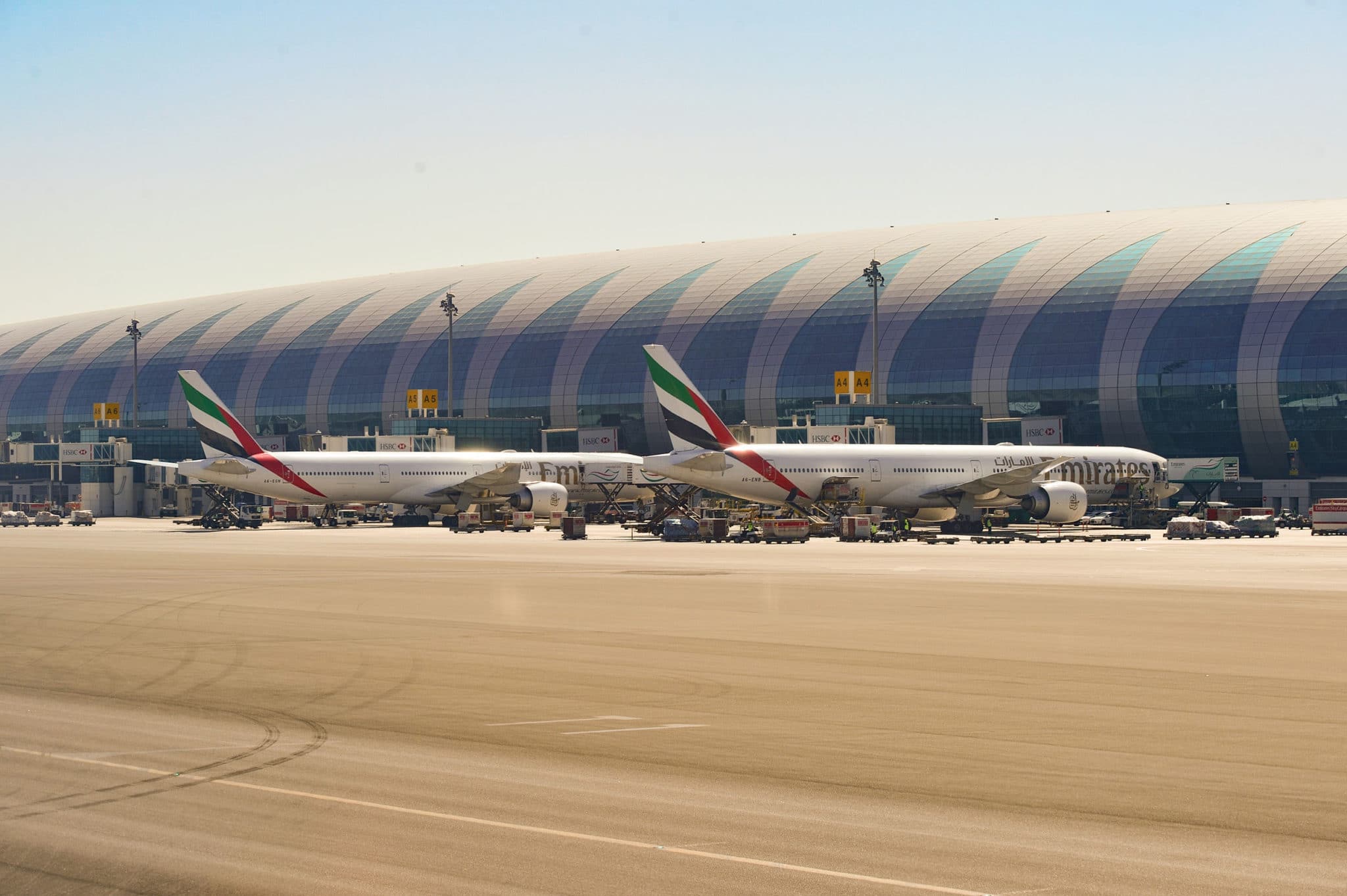 As mentioned before, Dubai is home to one of the largest airports (Dubai International Airport) and seaports (Jabal Ali Port) in the region. By having these two easily accessible ports, entrepreneurs will be able to import and export many different types of goods to and from Dubai from any part of the world. With these ports readily available, together with the strategic silk road, Dubai is easily one of the most accessible cities in the world.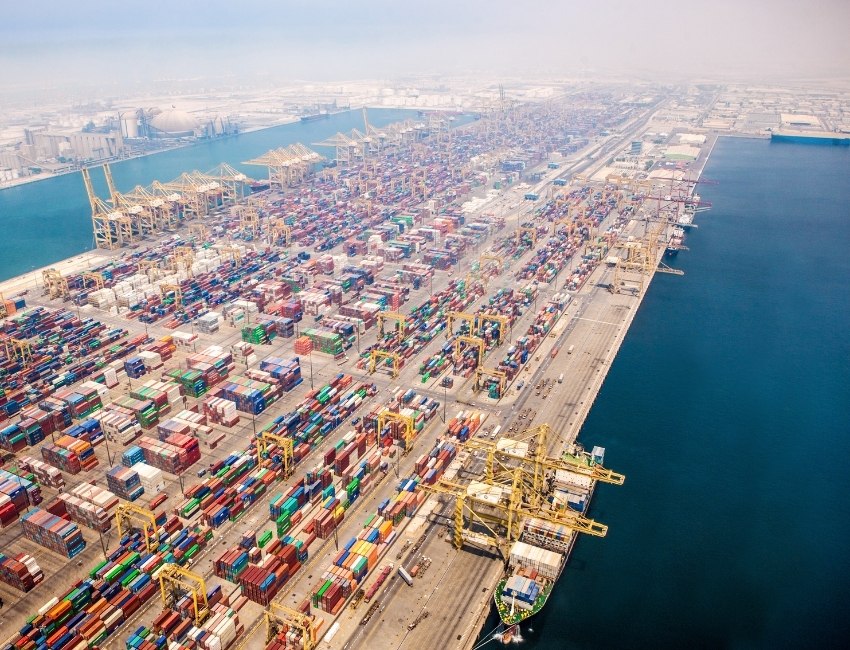 2. Foreign visa scheme
Dubai had launched a new long term visa laws that will be made available to foreign investors. The aim to launch this new visa scheme is to cement Dubai's position as a primary location for foreign investors. The new regulations make it quite easy for foreigners who own a business in Dubai to secure long term visas, making it one of the easiest commercial hubs in the world for foreigners to settle.
Therefore if you are an entrepreneur who owns a business in Dubai, you will be able to apply for UAE Residency Visa for you, your family and employees. The benefits of this visa are:
Able to open a current account in UAE banks
Lease long term apartments
Freely travel out and into the UAE
Acquire Schengen visas easily
1. Resident's well-being
When moving to a new country/city, people are wary of whether it is safe to live. Moving to a new city may be quite daunting for some but luckily, Dubai ranks as one of the safest places in the world.
With one of the lowest crime indexes, Dubai registers 0.5 to 1 for every 100,000 person for serious crimes, compared to the world average of 6 to 8 for every 100,000. UAE and Dubai are also very politically stable and the city invests heavily in security to make sure that the well-being of its population is safeguarded. Due to its safety and political stability, Dubai has seen its foreign investment grow since business can only grow in a safe and regulated environment.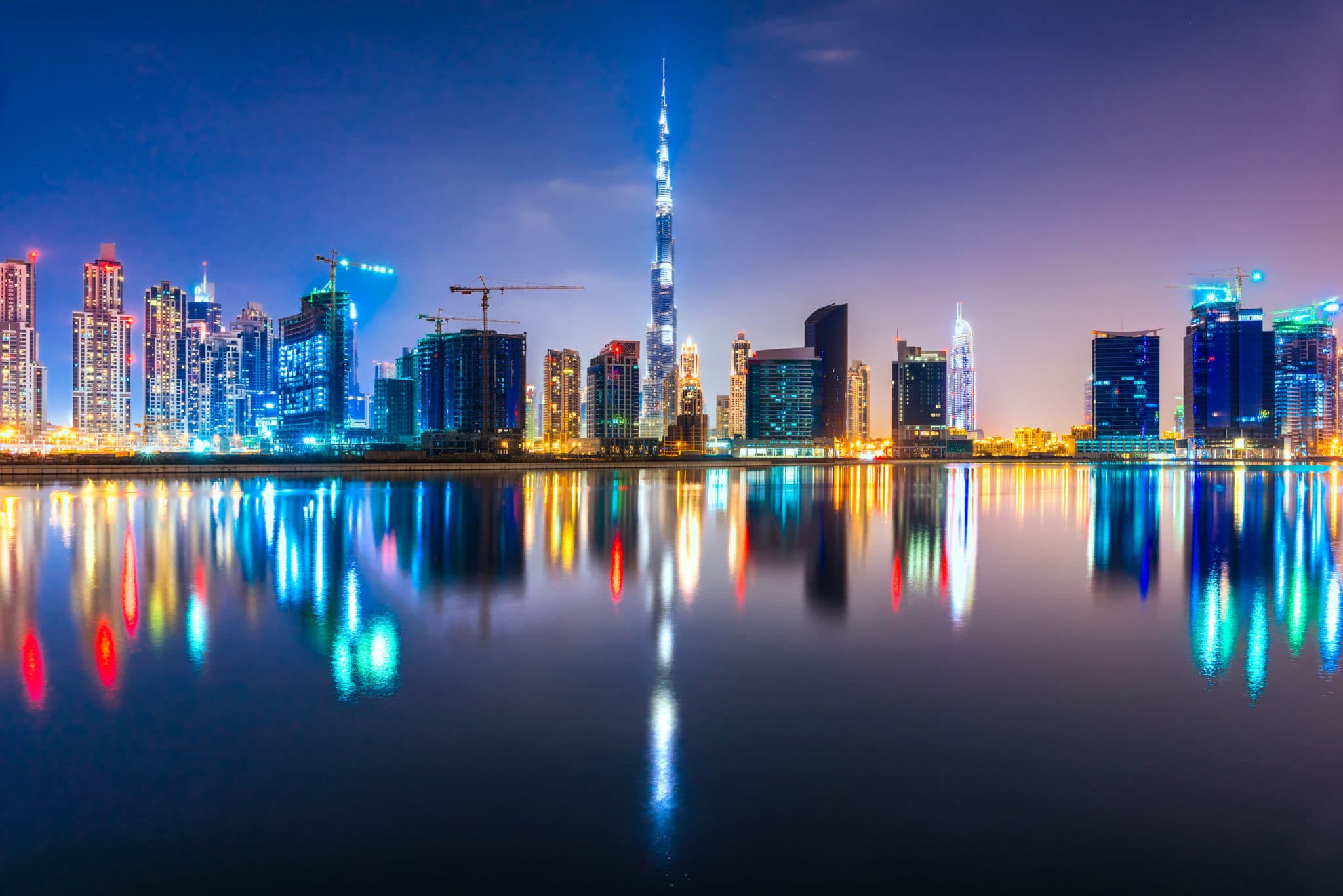 About AIBC Dubai:
AIBC UAE will take place on the 25th to 26th May, 2021, in the emirate of Dubai. The event will bring together key brands and individuals from the converging sectors of AI, blockchain, IoT, Quantum Tech to discuss and shape the future of emerging tech.
It is one of the leading events globally for blockchain, AI, crypto, and other emerging technologies, and gathers together an elite selection of delegates, policymakers and thought leaders from across the globe. Such international recognition has helped propel AIBC Summit become a favourite on the world circuit for emerging tech conferences and expos.