Thailand is aiming to establish crypto-friendly touristic hotspots in a bid to attract Japanese nationals
The Tourism Authority of Tourism (TAT) is aiming to put Thailand on the map when it comes to the crypto industry by targeting Japanese crypto holders.
Due to the pandemic, Thailand's tourism industry has been hit hard and the program will target this niche of people as they are likely to be high spenders.
This result was concluded after the TAT held discussion with the Technology Promotion Association with both of them agreeing that Japanese crypto-asset holders should be the main focus in the early stages of the program.
Their findings were backed by the current performance of crypto prices over the past few years, with the TAT also analysing the possibility to implement digital currency in these touristic hotspots across the country.
Thailand's Tourism Authority governor, Yuthasak Supasorn, highlighted cryptocurrency's position in the market and how Thailand will be able to take advantage of this to strengthen their tourism industry: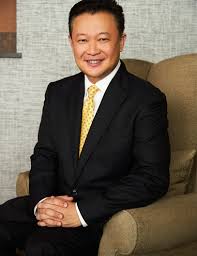 If we can prepare the country for the cryptocurrency market, it will help attract more opportunities from high-spending tourists, especially the young and wealthy generations.
Why Japanese crypto-asset holders ?
According to Dalia Research figures, 11% of Japanese own cryptocurrencies, more than the global average of 7%.
Japan is a hub for cryptocurrency firms, exchanges and blockchain in the region and is also home to one of the world's most progressive framework that regulates payment systems and tokenisation services.
The TAT will look to execute a huge sales campaign in a bid to attract the target of 8million tourists for 2021. The campaign will be implemented after April with the aim to attract this number of tourists during Q3 of 2021.
Source: Bitcoinnews
About AIBC:
AIBC Summit is a global expo covering topics relating to the global sectors for blockchain, AI, Big Data, IoT, and Quantum technologies. The event includes conferences hosted by globally renowned speakers, workshops for industry learning and discussion, an exhibition space accommodating more than 400 brands and a number of networking events.