Some of the employees have been offered salaries that are twice as high as their current ones
Microsoft has a team dedicated to HoloLens that is approximately 1,500 individuals strong. According to a story in the Wall Street Journal, however, that team has been dwindling. The company is reported to have lost roughly 100 employees working on augmented reality projects, with a large portion going to Meta Platforms as the two companies compete for the metaverse.
The Journal noted that Meta and other competitors are pursuing Microsoft (MSFT) personnel with experience working on the company's HoloLens headgear. Some of them have been offered salaries that are twice as high as their current ones.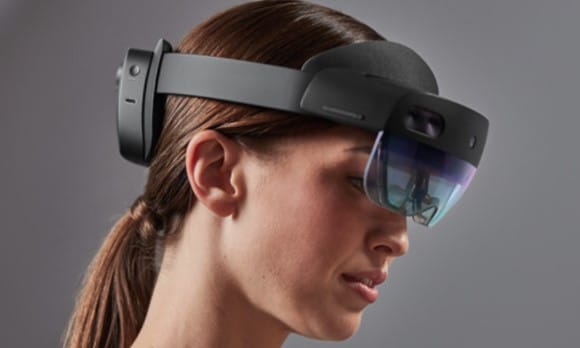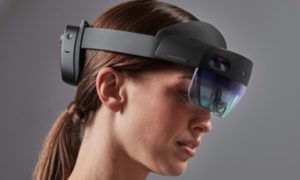 Microsoft (MSFT) shares are down more than 2% to $307.30 in Monday trade and are down more than 10% in the last month.
Meta Platforms (FB) and Microsoft (MSFT) have been contacted by Seeking Alpha for comment.
Apple (NASDAQ: AAPL) has hired numerous Meta Platforms (FB) personnel to work on AR projects, but Andrea Schubert, Meta Platforms' (FB) former communications and public relations chief, was recently hired by Apple to lead the iPhone maker's augmented reality products.
Microsoft (MSFT) is expected to surpass $400 per share in 2022, according to investment company Jefferies.
According to a spokesperson, Microsoft has been at the forefront of metaverse technology innovation for years and "will keep advancing the state of the art hardware that is more immersive, affordable and in various form factors."
In November, Meta and Microsoft announced plans to integrate Meta's Workplace social network software package with Microsoft Teams, allowing customers to view Workplace content through the Teams app.
AIBC returns to the United Arab Emirates:
Drawing the leading figures of the emerging tech world to the Middle Eastern metropoles for cutting edge technology, the 2022 AIBC UAE expo plans to unite the policy-makers, developers, C-suite executives, and legal experts of the burgeoning AI and Blockchain sectors. Through three days of educational panels, inspiring keynote speeches, workshops, and networking events, the expo seeks to create the foundation that the Industrial Revolution 4.0 can be built upon. Join us from the 20th to 23rd March 2022, in UAE.