Malta Week is off to a great start as doors open to thousands
The first day of AIBC Europe has come to a close, and what a day it's been! After two years of facing unexpected hurdles, the industry has been clamouring for a return to the events world – and AIBC was more than happy to oblige with a massive week-long event in what steadfastly remains Europe's capital.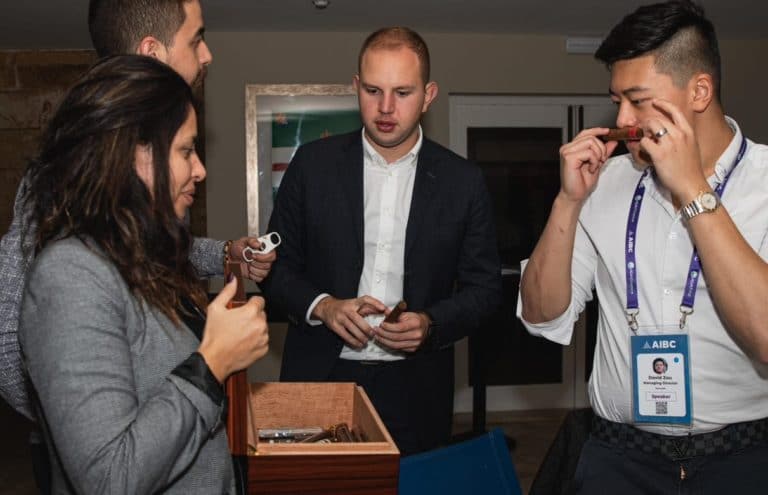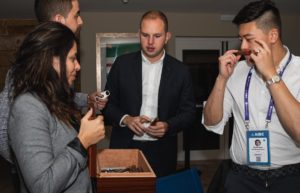 This year we brought not one but 4 events for what is undoubtedly our biggest event yet – Malta Week. Key verticals focussed on emerging tech, gaming and affiliate marketing came together under the MFCC arena – with a plethora of events from conferences to Workshops drawing crowds.
The expo floor, which was designed to maximise exhibitors' exposure to the delegates was also a main source of attraction – with exhibiting companies upping their game when it came to standing design – featuring everything from a Ferrari to Wallex' incredible huge stand.
Events started yesterday with a football tourney, where Enteractive triumphantly lifted the trophy for the SiGMA Cup. Other events also included a competitive-friendly Padel tourney and a poker tournament.
Despite opening early badge collection points yesterday, increased demand for tickets meant the Malta Week registration was busier than ever as delegates flocked to the expo in the thousands. Guests were able to engage with live dealers before entering the expo floor. A full conference agenda headlined by key speakers once again proved to be the showplace for new insights, bright ideas, and strong opinions to inspire Europe's innovators who want to shape tech, gaming, affiliation, and digital health.
Watch the highlights here:
Day one was also host to the AIBC Awards Night – always a crowd favourite the Awards Night evening celebrated the best of the Emerging Tech industry in a record-breaking awards night with a premium guest list. The glitzy event also featured an art auction, over 10k was raised from the auction with all proceeds going to the SiGMA Group Foundation for a variety of charitable projects.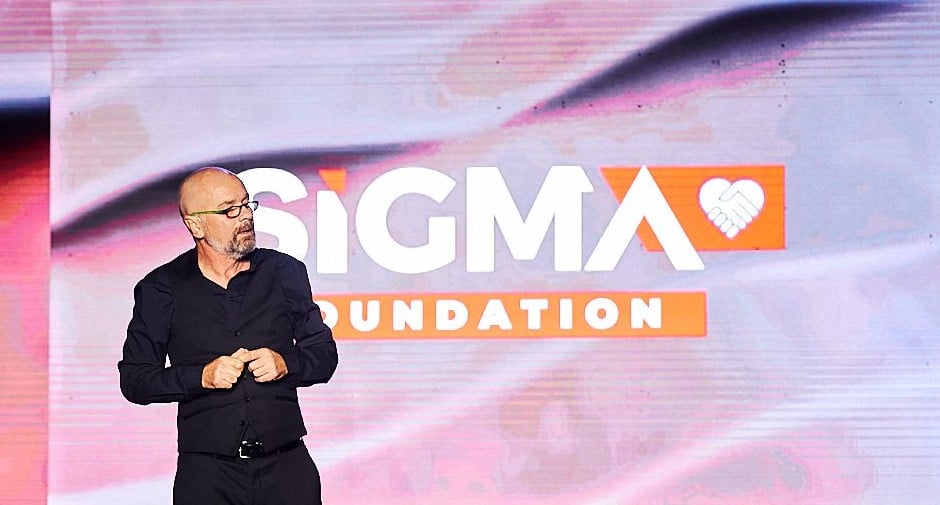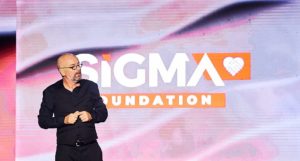 Keith Marshall for the SiGMA Foundation commented saying "I implore you don't turn a blind eye to people engaged in poverty – be there for them. We have the tools necessary for change."
If you need any help at any time, visit the Registration Tunnel Helpdesk, and staff and conference helpers will be on hand at the start of each session. We hope you have had a good first day at the conference. If you miss any of the action on day one, you can follow along on our social media platforms, websites, or watch live from our YouTube channel.
Malta Week – Save the dates:
For the first time ever SiGMA Group is bringing its 4 leading shows together for the mother of all conferences. From the 15th to 19th November, SiGMA, alongside AGS and AIBC will bring the best in the business to a first-class meeting point at the Malta Fairs and Convention Centre (MFCC). Malta Week is a chance for investors to leverage the significant crossover potential for multi-faceted business deals and to double down on opportunities to connect with some of the leading affiliates, policymakers, thought leaders, suppliers, and operators in the industry. Register now!