Singapore's Government Technology Agency and the Ministry of Health have partnered up to develop a set of open-source digital standards in relation to COVID-19 test results
The Government Technology Agency and the Ministry of Health have developed a number of open-source digital standards to help with the issuing of COVID-19 test results.
This will be known as HealthCerts.
This new type of technology is being implemented to accelerate the process of clearing local and foreign immigration checkpoints during travelling to reduce time.
HealthCerts will use this type of blockchain technology in order to issue trustworthy documents that are able to be verified independentely in an open-source framework.
Travellers will receive their results through an attachment linking the traveller to the digital certificate. Travellers will then need to upload the certificate to a seperate website called Notarise.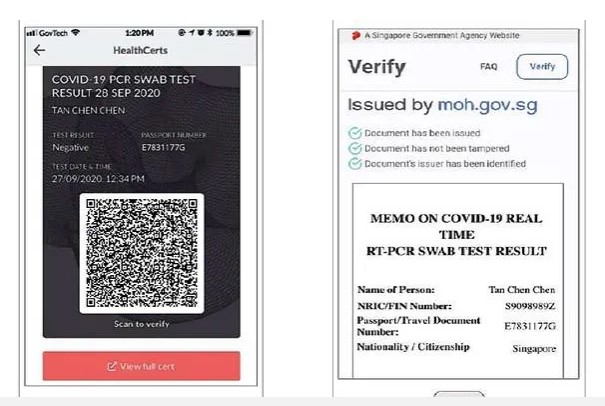 Certificates uploaded will be verified and endorsed by the Ministry of Health so that there will be no issues at airports for travellers.
All notarised test results will be available on the mobile app – SingPass, a government's digital identity.
Furthermore, there may be some concerns regarding data protection. Travellers individuals' digital finger print will available on the blockchain to prevent any breach of data, according to the Smart Nation and Digital Government Group (SNDGG)
The government is also looking to use this new platform, HealthCerts, for vaccine certificates.
Source: Coindesk
About AIBC:
AIBC Summit is a global expo covering topics relating to the global sectors for blockchain, AI, Big Data, IoT, and Quantum technologies. The event includes conferences hosted by globally renowned speakers, workshops for industry learning and discussion, an exhibition space accommodating more than 400 brands and a number of networking events.