AIBC Awards brings industry together for gala evening
The AIBC Awards went off without a hitch last night as the industry came together for a long-awaited gettogether. Held at Skyclub, the mood was jubilant as AIBC luminaries gathered to celebrate the resilience this industry has shown in times that have been challenging to say the least.
The gala dinner was kickstarted by hosts Trudy Kerr and Dave Crane, who lit up the stage with their unique brand of charm and energy. The tension was palpable as some exciting category wins were announced – here's the full list of winners:
KYC Provider of the year – Sekuritance
Payment Provider of the year – Cryptopay
AI Application of the year – Swissborg
NFT Platform of the year – Unikly
Crypto Wallet of the year – Crypto.com
Crypto Community of the year – Safemoon
Social Impact of the year – philcoin.io
Crypto Influencer of the year – Daniel Santos
Mass Adoption Project of the year – Freeton
Tokenization of the year – Chilliz
Blockchain Solution of the year – Abey
Blockchain Project of the year – PolkaCipher
DeFi Project of the year – Ada Finance
Accelerator of the year – Uplift.io
Emerging Tech of the year – My Liquidity Partner
NFT Artist of the year – Florian Tappeser
Outstanding Contribution to the emerging tech industry – United Arab Emirates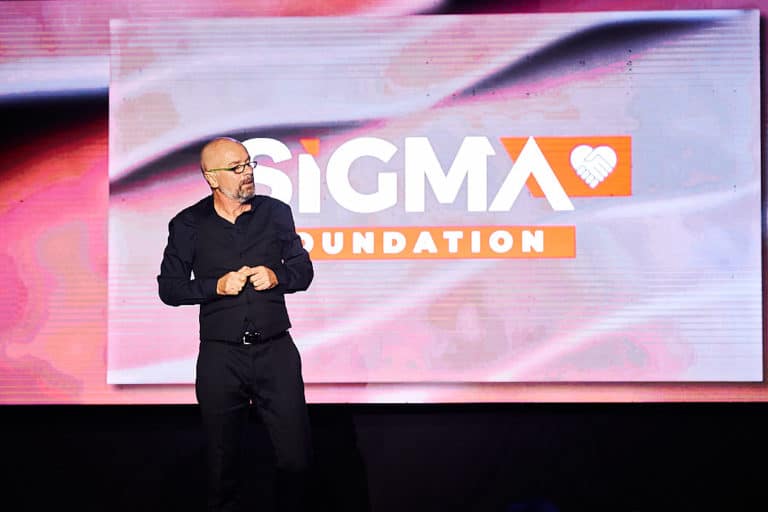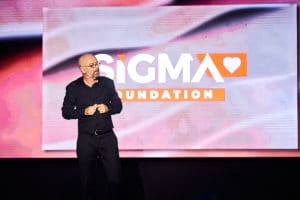 The evening closed with a rousing speech from Keith Marshall, SiGMA Foundation's tireless champion, who implored guests to be there for those in need. He also spoke of the foundation's work bringing education and laptops to underprivileged children – with the group focussing particularly on Africa, where they have fed 700 kids.
"I implore you don't turn a blind eye to people engaged in poverty – be there for them. We have the tools necessary for change," he said.
The auction, which raises money for the foundation, proceeded to raise just over 10,000 EUR for good causes. Works included several NFTs as well as artworks on canvas – including a duel piece by Derek Mason depicting a bull and bear theme. Other pieces included a silver filigree artwork by Kevin Attard – a twist on the traditional filigree craft.
The AIBC Europe Summit is taking place between the 16th and 18th of November at the MFCC, Ta' Qali, Malta.