Cordelia Morgan Cooper, a founder at HR recruitment consultancy, CMC Consulting, discusses how the workplace is changing – especially as new generations and new tech comes into play.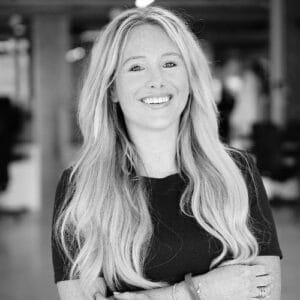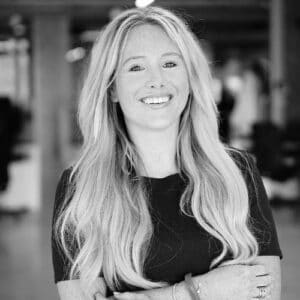 You've mentioned that you're branching out into crypto – tell me a little more about how you're approaching the changing nature of HR in a web3 and crypto environment.
I think one of the things being mentioned right now is Generation Z. We've come into a new generation, where these children coming of age now will be the future of today. Looking at the information that they have at their hands, it's so different from when I was young. I had no access to technology. We're now living in a world where the expectations this generation has for the workforce is just totally different. For me, looking at how you can engage and retain these types of people is something which is just fascinating.
I think we are moving into a new era of work. And I think to be able to look at the trends of what is going to happen and what might happen is just so exciting.
Do you find the nature of work changing? In a Web3 environment, not only do you not necessarily have so much hierarchy, you also don't have any physical environment. I'm guessing that has a lot of effect on how you build the roadmap for HR and also how you manage teams.
When I was in Dubai for AIBC in March, the panel that I spoke on there was about remote working and its impact on culture. I think that businesses that aren't willing to move into this new era of hybrid flexibility are just going to end up losing their staff.
I think it's so important that businesses can be flexible because we've moved away from the five days a week work centric model where people are expected to be in the office. I think that now we're moving to a world where life has to fit around work and work fits around life.
I think that it's different nowadays, particularly for the coming generations. They want to have that flexibility, they want to be able to work the hours that they want to, and for businesses to be productivity-led as opposed to a 40 hour model that requires you to be tied to your desk.
From an HR perspective it is just so exciting to be able to move to a workforce that is empowered and feel trusted to be able to do the work that they need to do.
I can't help but wonder if this is very similar to the way developers work when you commit on Github, where it's about contributions versus hours. How does that change from an HR point of view in terms of understanding and managing the human resources for the company, not just from management, but from a performance point of view.
I think this is such a current topic and I'm not sure that we're even going to be able to really know the answers over the next 5 to 10 years. We're almost all in this guinea pig phase of testing.
What I always say to my clients who are looking at possibly moving from office-based to more remote or hybrid, is: you've got to give that level of accountability and trust.
For some owners, it's really difficult. If they can't see you sitting at your desk, then they wonder whether you are doing what you need to do. But by putting in OKRs, by setting up performance reviews, and managers leading by example – it can work.
I think sometimes working from an office can also be lazy management, because yes, you can see them, you know that they're there. Does that mean that they're delivering? No.
I'm a really passionate advocate for the idea that a happy workforce is a more effective workforce. By letting people have that flexibility, you are then giving them that level of trust, which otherwise they wouldn't have had.