Institutionalisation is key to creating stability and longevity with investors.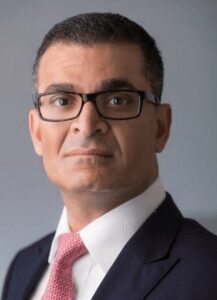 Nasdaq intends to launch a cryptocurrency exchange for users but will hold off until there is more legal clarity in laws formed, and well as an increase in cryptocurrency acceptance.
In an interview with Bloomberg TV, Tal Cohen Executive Vice President and Head of North American Markets at Nasdaq stated that it will continue to focus on its crypto custody services, noting "massive" demand and opportunities. "Right now, on the retail side, the market is fairly saturated," he added. "There's a number of exchanges servicing the retail customer base."
"We think if you can safe-keep peoples' assets, they'll trust you to do everything else afterwards," he said.
In addition to safe-keeping services, Nasdaq will concentrate on expanding its execution capabilities to enable asset movement and transfer, according to Cohen. Last month, the world's second-largest stock exchange announced that it would provide institutional clients with Bitcoin and Ether custody services. Ira Auerbach, who previously led prime broker services at cryptocurrency exchange Gemini, was hired to lead the new Nasdaq Digital Assets segment.
Up Next: AIBC Malta Week 2022
After the successful completion of the AIBC Toronto and Dubai Summits, SiGMA Group is working diligently on this year's edition of Malta Week. From the 14th to the 18th of November, the company's most prominent brands will be brought together under one roof for the AIBC Europe Summit, the premier networking opportunity of the year. The Summit at MFCC Ta'Qali is a stellar expression of European innovation in the Gaming, Esports and Emerging Tech sectors, featuring numerous panels and conferences by leading experts. Interested in joining our long list of speakers, exhibitors or sponsors? Please contact Sophie to reserve your spot, or visit our website for more information.