The start-up will become one of the first MFSA-approved companies to provide merchant services globally
A Maltese registered company incorporated in 2018 has become one of the first to be given a Virtual Financial Assets (VFA) licence by the Maltese regulator – the MFSA.
Moneybite will be able to provide various digital services including invoicing and payments to international suppliers and buying and selling cryptocurrency with Moneybite's over-the-counter service.
The new VFA licence will also allow Moneybite to receive and process order, custodian and nominee services. It will also authorise Moneybite to execute orders on behalf of account holders.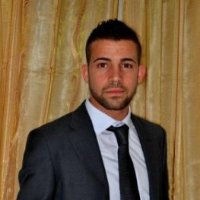 Welcoming the announcement, Elton Dimech, Moneybite's Managing Director described the award licence as a huge moment.
"It's a big moment for us to be awarded our MFSA licence and become one of the first operational MFSA-approved companies to service merchants globally, including MGA licensed gambling operators."
"We see this as a regulatory sunrise for the industry. Transacting with crypto should not generate concern but be as easy for businesses as dealing with traditional fiat currency. We are here to act as that trusted bridge between the two," Mr Dimech said.
Malta was one of the first countries in the EU to regulate VFA services with a new state of the art law introduced in November 2018.
About AIBC Dubai:
AIBC UAE will take place on the 25th to 26th May, 2021, in the emirate of Dubai. The event will bring together key brands and individuals from the converging sectors of AI, blockchain, IoT, Quantum Tech to discuss and shape the future of emerging tech.
It is one of the leading events globally for blockchain, AI, crypto, and other emerging technologies, and gathers together an elite selection of delegates, policymakers and thought leaders from across the globe. Such international recognition has helped propel AIBC Summit become a favourite on the world circuit for emerging tech conferences and expos.