Beehold is a digital assistant designed for beekeepers. With a vision to digitalize every hive on the planet, it works to ensure that bees are healthier and a beekeepers' work is more efficient. Ilija Jaksic speaks to Peter Pekic, CEO of Beehold.rs, and winner of AIBC Belgrade's first startup pitch.
Congratulations – how does it feel to have won the AIBC Startup Pitch?
It's a really amazing feeling, especially because we really didn't expect this. It really surprised us, it's a huge honour and the wind at our backs – spurring us on, motivating us to keep going.
Tell me more about your project – how did it come about?
It all started 15 years ago in high school, when I was talking with my friend Obrad Stajic , an app developer, about bees and about how we could digitalise everything. Both our fathers are beekeepers, we know the industry, how it works – and we figured we should do something. It wasn't until I met my wife, who is into AI that things really got going. Today everything we dreamt about back then is possible. We started working actively 2 years ago and a little over 1 year ago we established our company in Serbia and started to seriously push this as a primary activity.
What's next for you – how will you be utilising this investment prize?
We are already in the process of getting investment, and are looking for E200,000 in investment. We have some lead investors – a Canadian Spring Activator and a Boston Angel Investment network. So this is an amazing opportunity to get the additional investment and support we're looking for.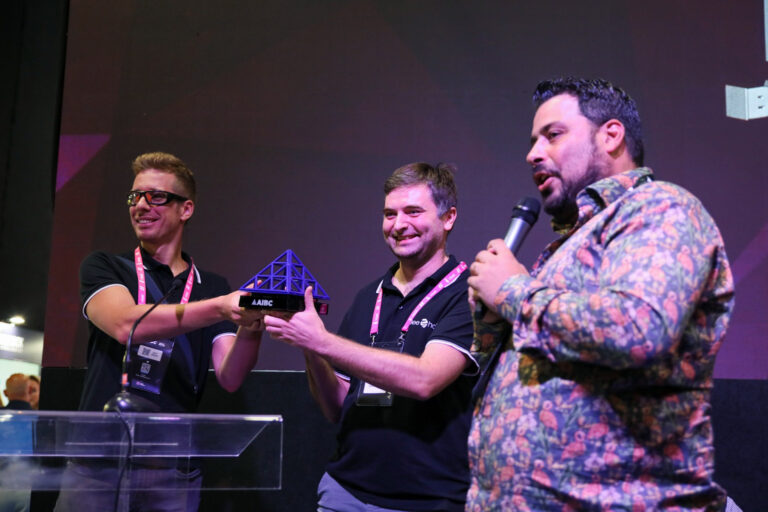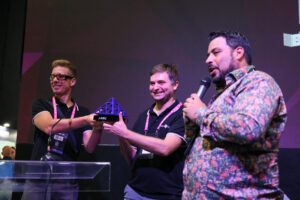 What has been your experience of SiGMA Belgrade so far – is this your first time at one of our events?
This is our first time at a SiGMA event, it's really interesting – I didn't expect so many companies from around the world. There's some strong competition and some very serious startup companies here, which is why I'm really honoured to have won.
What are your short and long term goals for your company?
The short term goal is to get feedback from our first adopters, the long term goal is to future proof our AI and to expand to regional markets and later to global markets such as EU, US, Canada, Australia, New Zealand. These are the target markets most promising for us.
What can the industry do better to support the startup community?
I recently found out a really interesting point about the Montenegro ecosystem. Big companies don't pay profit taxes but invest that money back into startups and get equity into startups. It would be amazing to see that happen in Serbia too.
AIBC Europe's launchpad: The Startup Pitch competition
The AIBC Pitch is about more than just bright ideas. The competition offers a solid launchpad for pioneering startups pushing the boundaries of emerging technology, bringing them invaluable advice and mentorship from leading investors in the field. A lucky 10 will be selected to pitch their project live on stage in front of a panel made up of a team of leading industry experts, putting them in the running to win a potential prize of up to $500,000 in equity investment and giving them a leg up in their unicorn journey. This is not just a challenge, but also an excellent opportunity for you to meet investors, VCs, and accelerators.