Navigating the world of AI in business. Best practices and practical tips for implementation
The AIBC Eurasia Summit holds one of the most highly anticipated conferences of the year, attracting top industry leaders and experts from around the world to discuss the latest trends and advancements in technology, finance, and entrepreneurship. This year's event was no exception, with a lineup of high-profile speakers and a packed schedule of informative sessions and panel discussions.
John Lee, a prominent figure in the world of business and finance, who is known for his expertise in blockchain technology and crypto, shared his insights and experiences with an audience of business professionals and tech enthusiasts.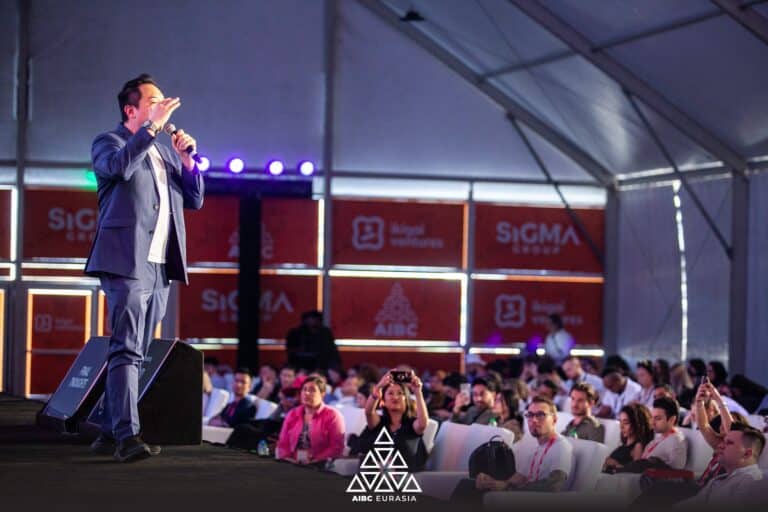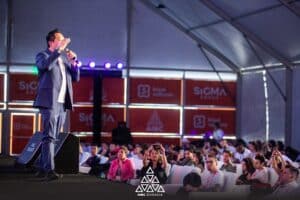 In his speech, Lee speaks about networking and the challenges that arise when attending large events with a lot of people. The speaker discusses the importance of having data and using it to network efficiently. He proposed the use of software that can help categorize and synthesize information, allowing for more strategic ways to make connections and set up meetings. Lee emphasized the need to implement these strategies quickly in order to be successful and provided an example of software that can help optimise video content for social media engagement.
In today's fast-paced world, it is crucial for individuals and organizations to constantly seek knowledge and stay adaptable to changing circumstances. This sentiment was echoed by renowned investor and entrepreneur, John Lee during his recent keynote speech.
Emphasising the importance of humility and the willingness to learn, John Lee spoke about his experiences and insights on successful investing and building strong relationships with entrepreneurs.
"I have so much to learn. That's why I come to these events. That's why I fly halfway around the world to be here."
He urged the audience to focus on implementing effective strategies, deepening relationships, and having a strong team to take their projects to the next level. "The difference between people who are successful and unsuccessful is the ability to implement fast and remain humble" says Lee.
With a track record of investing in successful companies, his advice on effective investing and entrepreneurial practices is invaluable for those looking to succeed in today's competitive business landscape.
Answering the audience's question on what he would do differently if he had to start with zero followers in the age of AI. Lee emphasises the importance of collaboration and continuous posting, even if initially the engagement is low. The first three seconds of a video determine whether it will be shown, and engagement from real followers is crucial for success. The speaker recommends using tools like a comment guard and live videos to increase engagement and get people involved. They also mention the power of AI in marketing, such as live streaming software and AI-generated content that meets the viewer where they are.