In a bid to join the digital future of AI, VisitMalta launched Marija bringing together art and artificial intelligence to provide a holistic and exciting human experience
In an industry first for Malta's virtual citizen initiative, VisitMalta.com has introduced Marija, the island's first resident that exists only in a digital form.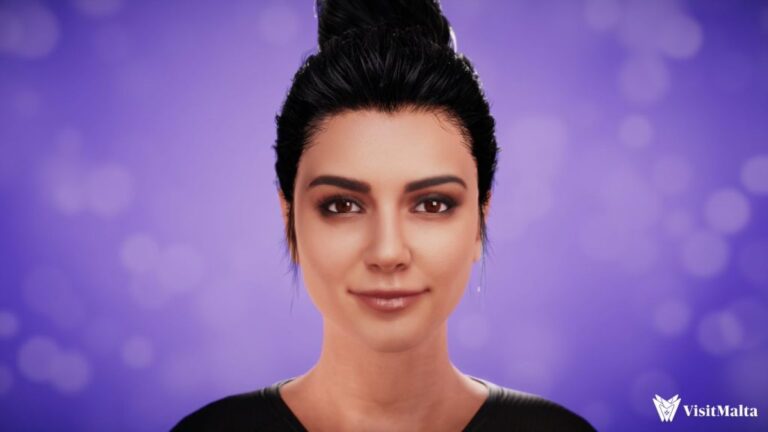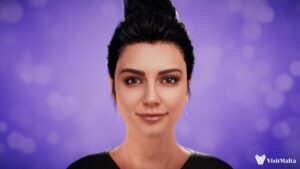 She was designed with physical attributes and features typical of the Mediterranean region, as well as traits common to human residents of Malta. Her ancestry was also traced back to the Knights of St. John and the British colonial administration.
The goal of this initiative is to provide travelers with a comprehensive information hub where they may learn about Maltese history. Marija will be able to educate users about significant persons and places in addition to answering queries about historical events.
Marija was designed to interact with humans in real-time. She is capable of answering any question on Maltese history, giving directions, and even cracking a joke when the occasion calls for it.
CEO of VisitMalta, Mr. Johann Buttigieg, said "VisitMalta is looking at this project as another opportunity through which the Maltese touristic product is being developed, by becoming more relevant to the 21st century. In a nutshell, Marija will become an experience which is guaranteed to bring together art and artificial intelligence to provide a holistic and exciting human experience."
Marija was created in close partnership with Reimagine.ai. One of the major goals of this project was to re-create significant phrases from the Maltese language, as well as the mannerisms associated with a typical local discussion.
David Usher, President of Reimagine.AI, which is a software company committed to revolutionise the way people interact with AI, stated "Malta is truly a visionary country. It is a great destination for leisure, fun, business, and innovation. This project was a great testament to the country's vision and implementation of a solid national digital strategy. We are proud to have worked closely with VisitMalta in creating Marija, a purpose-driven and socially interactive AI-powered virtual being we believe will continue establishing Malta as a true next-generation visitor experience destination.
"We build the interface between AI and the human experience, and we are incredibly excited to help Marija continue to learn and evolve. Marija is the perfect medium to tell the Maltese story and connect in a meaningful way with everyone who comes in contact with her. AI is the future of storytelling, and Malta is at the forefront of it all."
AIBC returns to the United Arab Emirates:
Drawing the leading figures of the emerging tech world to the Middle Eastern metropoles for cutting edge technology, the 2022 AIBC UAE expo, which is brought to you by TDeFi, plans to unite the policy-makers, developers, C-suite executives, and legal experts of the burgeoning AI and Blockchain sectors. Through three days of educational panels, inspiring keynote speeches, workshops, and networking events, the expo seeks to create the foundation that the Industrial Revolution 4.0 can be built upon. Join us from the 20th to 23rd March 2022, in UAE.