Crypto.com
, founded in 2016,
bec
a
me
one of the
first cryptocurrency platforms
to receive in-
principal
approv
al
by the MFSA
Crypto.com, the exchange and debit card provider, is pleased to announce that they have "become one of the first cryptocurrency platforms to receive in-principal approvals for a Financial Institution License and a Class 3 Virtual Financial Assets (VFA) License from the MFSA."
The in-principal approvals will be officially approved once Crypto.com officially meets a number of criteria. The Class 3 VFA License authorizes the exchange and debit card provider to offer a number of services to a number of experienced and non-experienced investors such as:
Execution of orders on behalf of other persons;

Custodian or Nominee Services; and

Dealing an own account
In addition to this VFA License, the Financial Institution License "allows Crpto.com to offer payment services and issue electronic money."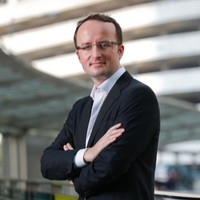 According to the same statement issued by Crypto.com, the company has been operating under the transitory provisions of the Virtual Financial Assets Act. Having said that, Crypto.com has continuously co-operated with the MFSA to "achieve these important milestones."
Co-founder and CEO of Crypto.com, Kris Marszalek (right), stated:
"We have a long-standing commitment to building a fully regulated business in every market we operate in. Being one of the first cryptocurrency platforms to receive in-principle approval for a Class 3 VFA License and a Financial Institution License is an important milestone and we look forward to securing licenses in more markets throughout 2021."
In 2018, the Maltese government introduced new laws to set up a sophisticated framework for cryptocurrency, in a bid to further establish Malta as the 'digital island'. Moreover, Crypto.com are constantly committed to provide their clients and consumers with a secure and compliant crypto trading platform, protecting their users' "fiat and crypto funds, across the world," by following and implementing international and local regulations.
Block Issue 5 is out:
The Block is a bi-annual publication which illuminates the cutting-edge sectors of AI, blockchain, crypto and emerging tech, with a print run of 5000 delivered to leading brands across the global industry. View our latest issue of the Block here.