Major crypto investment firm M31 Capital Management, LLC are launching a brand new "Web3 Opportunity Fund." The spotlight will drop on early-stage investments in blockchain technology projects and protocols within the Web3 ecosystem.
Building a fair, secure and user-friendly Web3 through crypto
The fund was announced by M31 Capital last Tuesday. M31 Capital is a global hedge fund firm deeply rooted in the philosophy of creating an internet that is more open, fair and user-friendly. Founder Nathan Montone confirms that, to this end, the firm seeks to incorporate crypto assets, cryptocurrencies, blockchain and Web3 technologies within the modern market and Web3 infrastructure.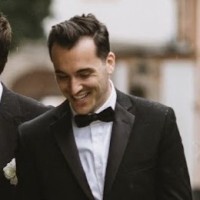 Web3 Opportunity Fund is an actively managed fund. It has launched with a minimum investment of $1,000,000 USD, set to cap at $100 million. Money raised will be diversified, focusing on a variety of early-stage blockchain technology projects and protocols with the highest potential for the Web3 infrastructure.
Based in New York, M31 Capital is responsible for founding a number of projects and concepts. For example, the "liquid venture funds" concept was set to provide liquidity after a yearlong lock-up, rather than the traditional venture capital (VC) fund lock-up of 10 years. Other products launched by M31 Capital include Bitcoin, DeFi and VC funds.
"We are incredibly excited about the timing of this fund and the Web3 sector in particular," shared Montone as part of the announcement. "This is the first cycle in 10 years where price has trended down while fundamentals and revenue growth are hitting all time highs nearly every day. Adoption is rising, huge technological progress is being made, valuations are extremely low, and institutions are continuing to pour tens of billions of dollars into the sector."
Up Next: AIBC Malta Week 2022
After the successful completion of the AIBC Toronto, Dubai and Balkans Summits, SiGMA Group is working diligently on this year's edition of Malta Week. From the 14th to the 18th of November, the company's most prominent brands will be brought together under one roof for the AIBC Europe Summit, the premier networking opportunity of the year. The Summit at MFCC Ta'Qali is a stellar expression of European innovation in the Gaming, Esports and Emerging Tech sectors, featuring numerous panels and conferences by leading experts. Interested in joining our long list of speakers, exhibitors or sponsors? Please contact Sophie to reserve your spot, or visit our website for more information.