JP Morgan's latest announcement highlights their change of tone when it comes to crypto and blockchain
Investment firm JP Morgan, has now announced that they are actively hiring developers for Ethereum and blockchain development.
JP Morgan have made the positions readily available with vacancies posted on Glassdoor. Candidates must have experience in crypto and blockchain. They must be well versed in:
Writing up smart contracts
Implementing business applications
Verifying cryptographic protocols on blockchain
This announcement highlights JP Morgan's change of tone in regards to crypto and blockchain. Back in 2017, JP Morgan officials considered bitcoin as a fraud, with current CEO of JP Morgan, Jamie Dimon also threatening any trader in JP Morgan that if they do deal with cryptocurrencies then they will be fired.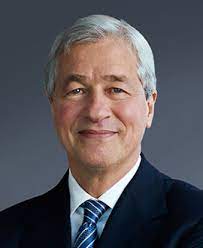 However, JP Morgan has joined several other institutions, including Morgan Stanley, in taking in cryptocurrencies – specifically Bitcoin.
One of the main issues that bitcoin encountered was due to its high volatility but that has since decreased. JP Morgan stated that Bitcoin's decrease in volatility is actually making it more attractive to institutional investors who are seeking low-correlation assets to diversify their portfolio.
The investment firm believes that the recent change in volatility will encourage bitcoin adoption and they also evaluated how much Bitcoin must cost to reach the level of gold investments in the private sector:
"The recent change in the correlation structure of bitcoin relative to traditional asset classes. Mechanically, the bitcoin price would have to rise [to] $130,000, to match the total private sector investment in gold."
JP Morgan also believes that once bitcoin and gold's volatility is in line with each other then the long-term price could exceed $130k.
Source: cryptopotato
About AIBC Dubai:
AIBC UAE will take place on the 25th to 26th May, 2021, in the emirate of Dubai. The event will bring together key brands and individuals from the converging sectors of AI, blockchain, IoT, Quantum Tech to discuss and shape the future of emerging tech.
It is one of the leading events globally for blockchain, AI, crypto, and other emerging technologies, and gathers together an elite selection of delegates, policymakers and thought leaders from across the globe. Such international recognition has helped propel AIBC Summit become a favourite on the world circuit for emerging tech conferences and expos.