Founded in the renowned Swiss Crypto-Valley, Blocksport is taking the lead on the changing face of the international sports industry through the power of the Blockchain.
From polo to the beautiful game itself, sports has been a vital part of society for as long as society has been around. Some of the most meaningful relationships and heartfelt moments have been forged in the heat of a football match or in the warm embrace of a local sports club. This goes to show that the soul of a sports team can be found in their community. In a digitizing age, brave pioneers are finding new ways to bridge the gap between stars, teams and their fans. Enter the field with BlockSport.
Blocksport: Going global
Blockchain technology is deeply novel in terms of its potential for creating, scaling and maintaining a community through digitization and tokenization with Blocksport using this nascent power to hand clubs new tools to not only fuel their fans but to also open up new ways to monetize experiences. The venture's recent strategic partnership with Seyu, which allows fans to directly and digitally participate in sports rallies, shows just a glimpse of the potential that the future of sports holds.
Europe:
Savvy and innovative sports clubs are seeing the writing on the wall with over 30 sports clubs partnering with Blocksports to give their fans the experience they've always deserved. Recently, the solution provider broke ground by signing on the entire Bulgarian Football Union and its entire league of 16 clubs towards a 5-year partnership.
Blocksport plans to equip the entire Union with a full digital ecosystem including a Fan Engagement App, Fan Tokens and NFTs. This would make the Bulgarian Football Union the first ever sports federation to take the plunge into Web3 and the next digital revolution. Blocksport's unique focus on non-speculative utility-based fan tokens makes it a cut above the rest.
Borislav Mihaylov, President of the Bulgarian Football Union, elaborated by stating;
I am honoured and proud of the fact that the Bulgarian Football Union will be the first football federation and the first football league with a fully completed digital ecosystem which will not only benefit our national team, our first league clubs but our football fans too.
On Blocksport's end, Vladimir Liulka, CEO and Co-Founder at Blocksport said:
As Mr Mihaylov said, it is a great privilege to be announcing this exciting new partnership with the world's first football federation which has fully understood the unique approach we offer at Blocksport and which has trusted us to lead the way in educating both them, inside the BFU, but also their clubs and fans in the process too.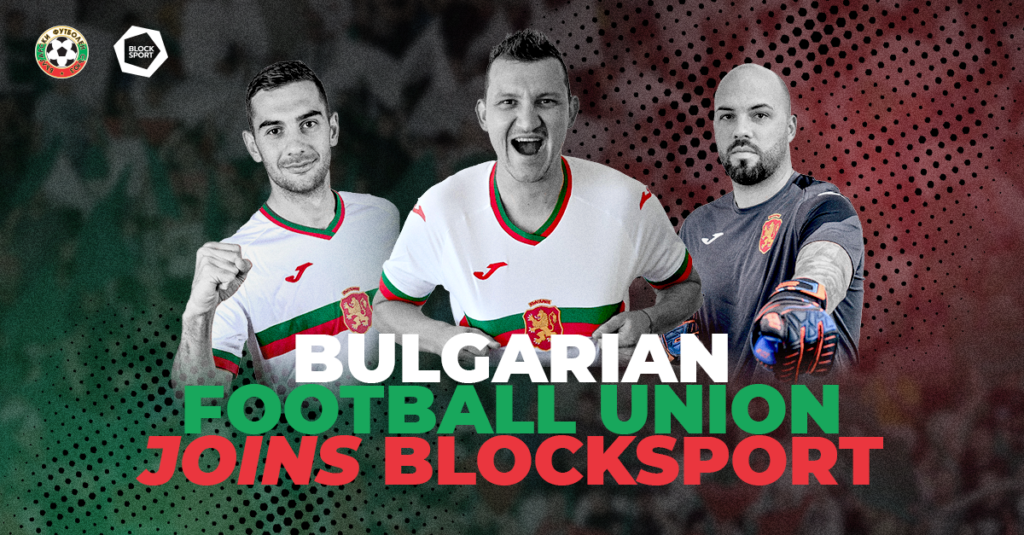 The Middle East
In March 2022, Blocksport announced its expansion into the Middle East with the appointment of its representatives for both the Kingdom of Saudi Arabia and the MENA Region as a whole. By building up its presence in one of the most bullish regions of the planet when it comes to Blockchain adoption, Blocksport will have the potential to bridge Arabian teams and their fans in a way never before experienced in the Gulf. With MENA's sport marketplace already large and ever growing, the only way is up.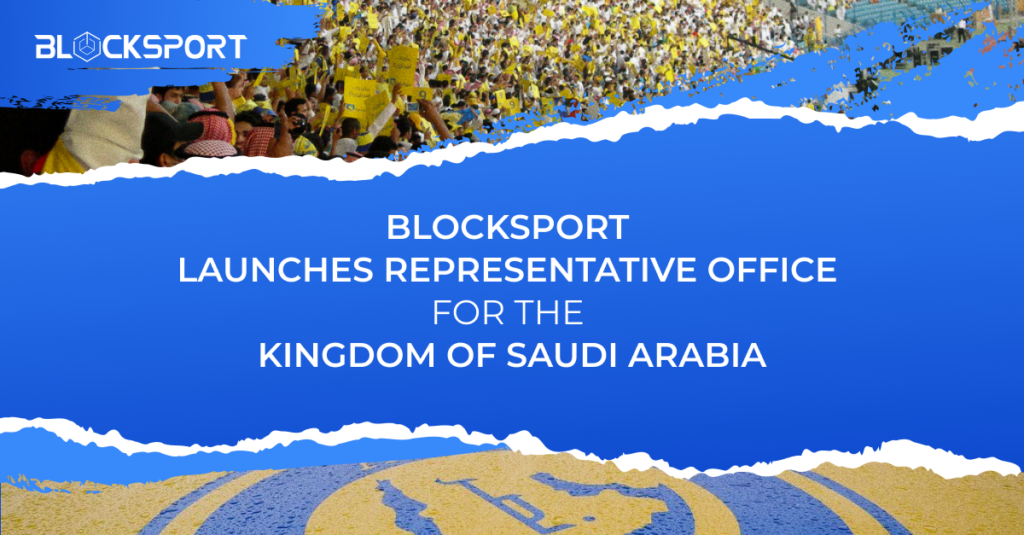 Samir Ceric, COO of Blocksport, elaborated on this momentous occasion by stating that
The MENA region is of great importance for Blocksport and starting with THE Kingdom of Saudi Arabia and our representatives on the ground there is a step in the right direction. This is also a very important year for the MENA region with the Word Cup being held in Qatar in November and December 2022 and I feel that Blocksport is best placed to service the entire region by offering non-speculative, utility, tokens which is in line with the Islamic finance regulations.
On his end, Naif R.K. Bin Hethlain of SPORTS TEAMS, said that
We believe Blocksport will play a major part in this World Cup Year in Qatar and are excited about the opportunity that is offered to us hence we are convinced all important sporting properties of KSA and MENA region will soon partner up with Blocksport. We very much look forward to working with COO Samir Ceric and CEO Vladimir Liulka and their teams and can't wait to start our conversations with clubs and federations decision makers. "
Latin America:
Not stopping at the Gulf, March 2022 also saw Blocksport expand into Latin America. With the region being both a global leader in sports, the market entrance was a match made in heaven with BlockSport giving sports clubs novel ways to connect with their massive audiences and fanbases. With their focus on non-speculative tokens, the venture will debut the latest in Blockchain-based fan engagement technology in the region that stands a good chance at embracing it the most.
Samir Ceric, COO of Blocksport, chimed in by stating that
Having recently launched our representative office in KSA and MENA region, and having started the conversations in Nigeria and some other African countries, we cannot possibly ignore the fact that South and Latin America have some of the most passionate and committed fans in the world and we feel Blocksport ought to play a significant role in bringing state of the art blockchain technology as well as the fully fledged digitalization and tokenization to this market full of opportunities.
On their end, Strategy Advisor of MetaGameHub DAO Jonathan Ayerbe, noted that
We are thrilled with this appointment as we believe the Latin and South American market is ripe for blockchain solutions sports tech leaders like Blocksport offer. What made us believe Blocksport is the right partner for us is the fact that they have a unique offering which is not only about Fan Tokens or NFTs but much more than that.
He also noted how Blocksport's unique focus on non-speculative tokens have the potential to overhaul the sports ecosystem in the region in a disruptive but lasting way.
Blocksport: The next horizon
Disrupting a truly global phenomenon by bringing players, clubs and fans together in never before seen ways, Blocksport represents the next generation of player engagement in an ever more digital age. Through Blockchain, we may be seeing a new horizon when it comes to the forging of memories and friendships, creating novel experiences with unlimited potential.
Looking internationally, BlockSport's massive strides have been met with enthusiasm by some of the leading sports clubs in South-East Asia, Africa, Europe and more. With more and more leading players joining the Web3 Revolution, we may have a lot to look forward to.
When asked for any concluding remarks, Samir Ceric noted that the main differentiating approach that set Blocksport apart from others seeking to combine Blockchain technology with sports was the focus on value creation rather than raw revenue streams.
'It's about time somebody started talking about holistic value-add over solely focusing on new revenue streams for clubs. It's a 3-way street where the fans first and foremost must 'win' through an improved fan engagement. This leads to the fans being more loyal and engaged with their clubs; making the club, federation or athlete win too. Last but not least, the altruistic blockchain partner does too, but as the last 'beneficiary' in this triangle.'

'Sports clubs cannot be treated like typical corporate organizations. They are more like social enterprises and their loyal fans have been around for 100-150 years and will be around in another 100-150 years from now, no matter what. It's about time the sports tech players understand that and treat them as such.'
Samir Ceric is also a speaker and a panel moderator at the AIBC Summit and is a vital part of the proliferation of Blockchain in the sports space. Join us in Belgrade for a front row seat to the future of sports.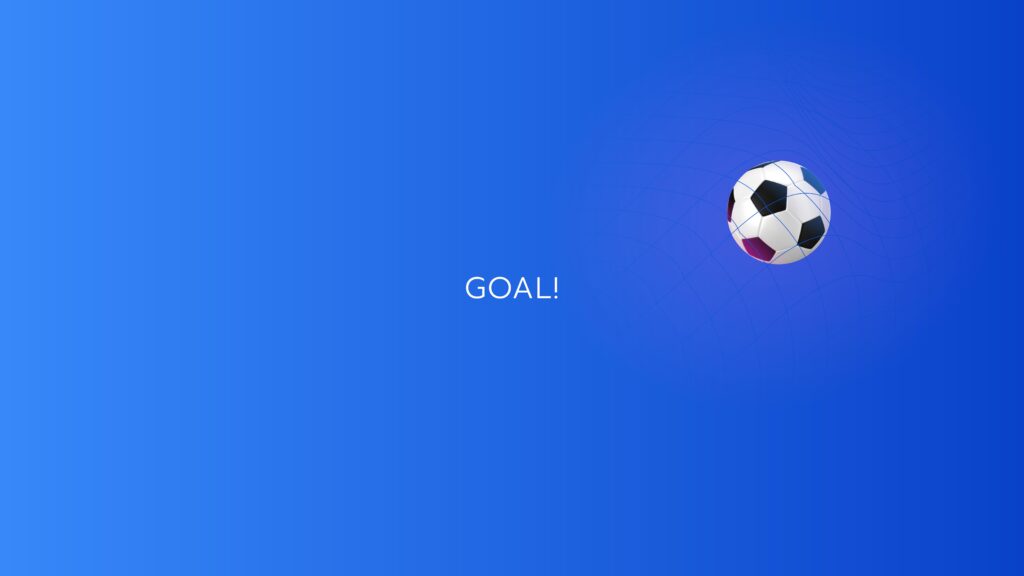 Join us in Belgrade, Serbia from the 22-25th August:
With the peninsula being known for its natural beauty, rich cultural landscape and fantastic delicacies, the Balkans are renowned for having some of the most quintessentially Mediterranean vistas and experiences. From the Adriatic coastline of Split to the fairytale-esque castle of Lake Bled, the region has a lot to offer the world. This being said, something that fewer may know is the fact that the nations of the Balkans are incubating a nascent but powerfully growing technical expertise when it comes to frontier technology such as Blockchain, GameFi, AI and more. Therefore the region may not only be a rich adventure into the past but my also serve as a window into the very near future.
Join us in Belgrade for the best the industry has to offer and for a window into the future of Deep Tech. To learn more about sponsorship and speaking opportunities or to inquire about attending the event, please contact Sophie at [email protected]