After the crypto sector digested the news that crypto firm Paxos, which issues the dollar-pegged BUSD stablecoin, was ordered to halt minting tokens, nearly $1 billion in assets left crypto trading platform Binance in 24 hours.
According to on-chain data from crypto platform Dune Analytics, $916 million in crypto were withdrawn from the exchange on Feb. 13, as reported by analyst Ali Martinez in a tweet.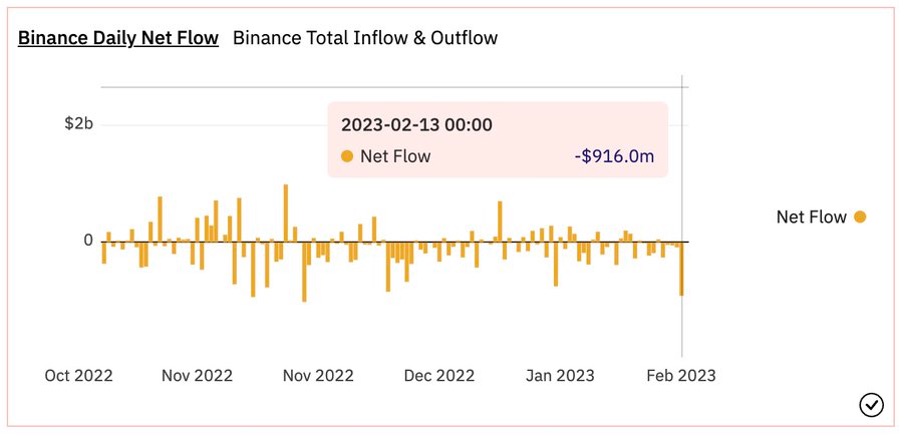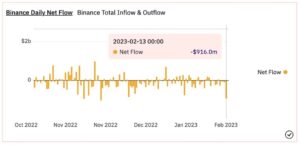 Binance daily net flow.
Additionally, the fallout included users which have been exchanging BUSD tokens into other assets, with the number of addresses holding 1,000 to 10,000,000 BUSD rapidly declining, per data from Santiment analytics. Around $208 million worth of the token was sold, according to recent data by the on-chain metrics platform Santiment.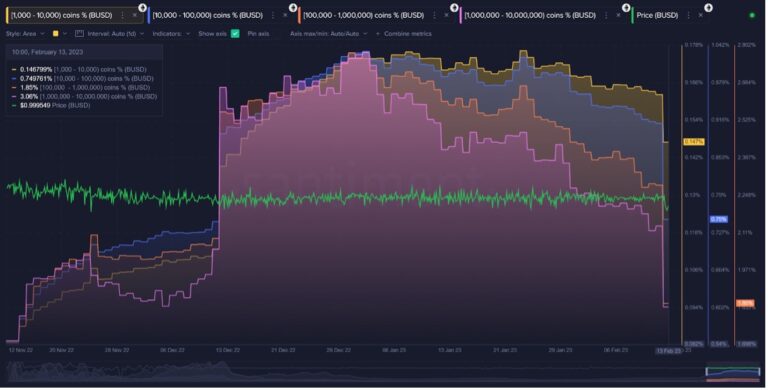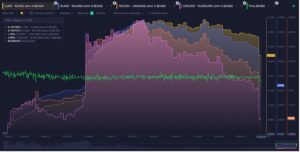 Addresses holding BUSD. Source: Santiment
Ongoing crypto crackdown
The major outflow from Binance happened amidst the latest blow to the crypto exchange, which took the form of a crackdown led by the US Securities and Exchange Commission (SEC) and the New York Department of Financial Services (NYDFS). The two have ordered Paxos to cease and desist from issuing BUSD.
Paxos also faces a lawsuit by the SEC, which has alleged that the exchange illegally sold BUSD – something the agency considers a security. This has raised eyebrows in the space as a stablecoin is meant to remain 1:1 with fiat (which defeats the purpose of profiting).
The SEC Commissioner, Hester Pierce dissented last week following the SEC's ruling that forces Kraken to suspend its staking services forever, and pay a $30 million settlement to the SEC.
At press time, the total market capitalisation for crypto stands above the $1 trillion mark, per the latest data from CoinMarketCap.