Authorities continue to crack down on Bitcoin miners after shutting 64 unauthorized operations in the province of Yunnan
According to the Coin Telegraph, sources from China have reported that authorities are increasing their efforts in cracking down on Bitcoin miners by cutting off power to the miners of Baoshan, Yunnan, the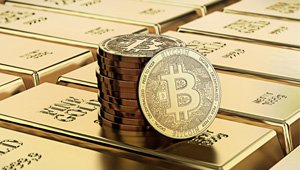 fourth largest province by Bitcoin hash rate. The hash rate is the measuring unit of the processing power of the Bitcoin network, which has been fluctuating heavily the past few weeks, much like the price of bitcoin – were Yunnan represents 5.42% of the global hash rate.
Yunnan province is behind the likes of Xinjian, Sichuan and Inner Mongolia as of April 2020.
On Nov 30 Chinese crypto reporter, Colin Wu, was informed by several minors about this power cut. However, Wu stated that the ban was in the interest of the economy and not aimed to suppress crypto mining.
"There is no need to overestimate the impact of this incident. The attitude of China local power companies towards crypto mining is often changing. It is more a demand for economic interests than political pressure."
This is not the first crackdown from Yunnan's government as in June of this year the government ordered the closure of 64 unauthorized mining operations. The government pointed out that without closing these mining operations, there would be the risk of tax evasion as well as security. Additionally, in April, Yunnan's state grid issued a warning to electricity producers to avoid diverting power to Bitcoin mines, unless authorized.
Block Issue 5 is out:
The Block is a bi-annual publication which illuminates the cutting-edge sectors of AI, blockchain, crypto and emerging tech, with a print run of 5000 delivered to leading brands across the global industry. View our latest issue of the Block here.