Akoin is set to become the exclusive cryptocurrency in $2B medical municipality in Kenya
World famous artist and philanthropist Akon has completed the pilot rollout for his crypto related project Akoin.
The trialed rollout stage involved the distribution of Akoin in the Mwale Medical and Technology City complex in Kenya.
Speaking exclusively to AIBC News, Akon said: "The amazing success and partnership we have with MMTC is a prototype for how we'll bring Akoin into other cities and regions; the team is working around the clock, all the way to Akon City"
According to Cointelegraph, the pilot stage was put in motion late last year, in November 2020. At the same time, AKN was listed on the Bittrex crypto exchange.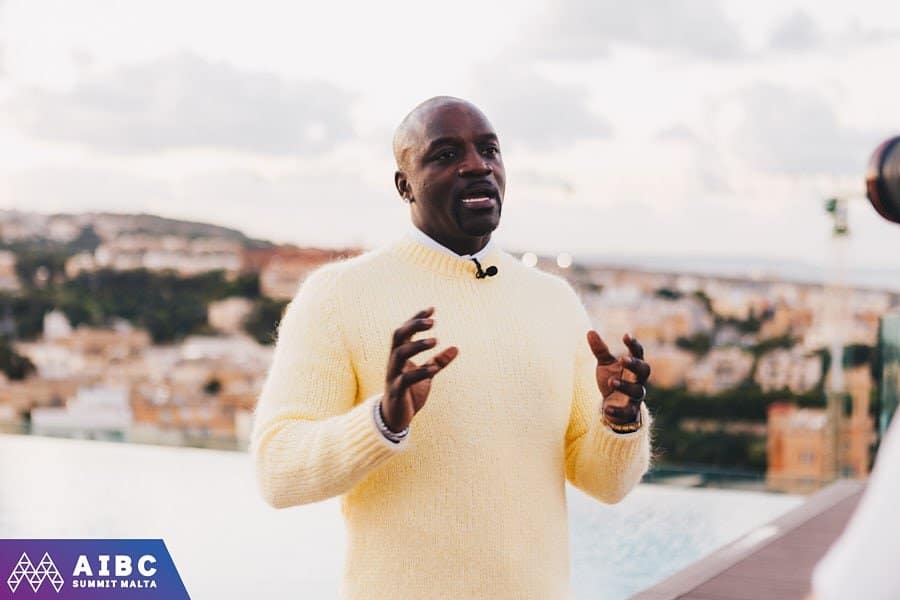 After finalising the initial trial phase, Akoin crypto is now ready to be distributed in the $2billion complex by July this year.
The President and co-founder of Akoin, Jon Karas, expressed his delight at the successful trial phase and the news of the roll out was met with "great enthusiasm."
What does this mean for Akoin?
Once fully implemented, AKN will be ready for adoption among:
5,000 hospital workers
2,000 merchants
more than 35,000 residents of the medical complex
It is estimated, among the Akoin team, that the facility will be responsible for over $5million in transactions using AKN tokens.
Additionally, this exclusive partnership between Akoin and the medical complex will also allow, those accessible to the token, the possibility to receive their salaries in AKN. The token will be used for micro transactions, peer-to-peer money transfers and mobile airtime top-ups and more.
Akoin entering the physical world
Another feature that this project will bring is the possible release of a physical card connected to the AKN wallet, allowing users to utilise 40 million global merchant platforms.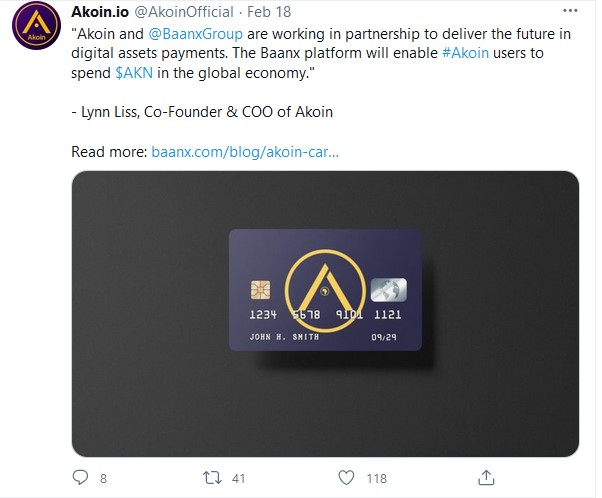 According to Lynn Liss, co-founder of Akoin, the group will look at lessons learnt throughout the distribution project of AKN in the MMTC as a framework for increasing token adoption across Africa.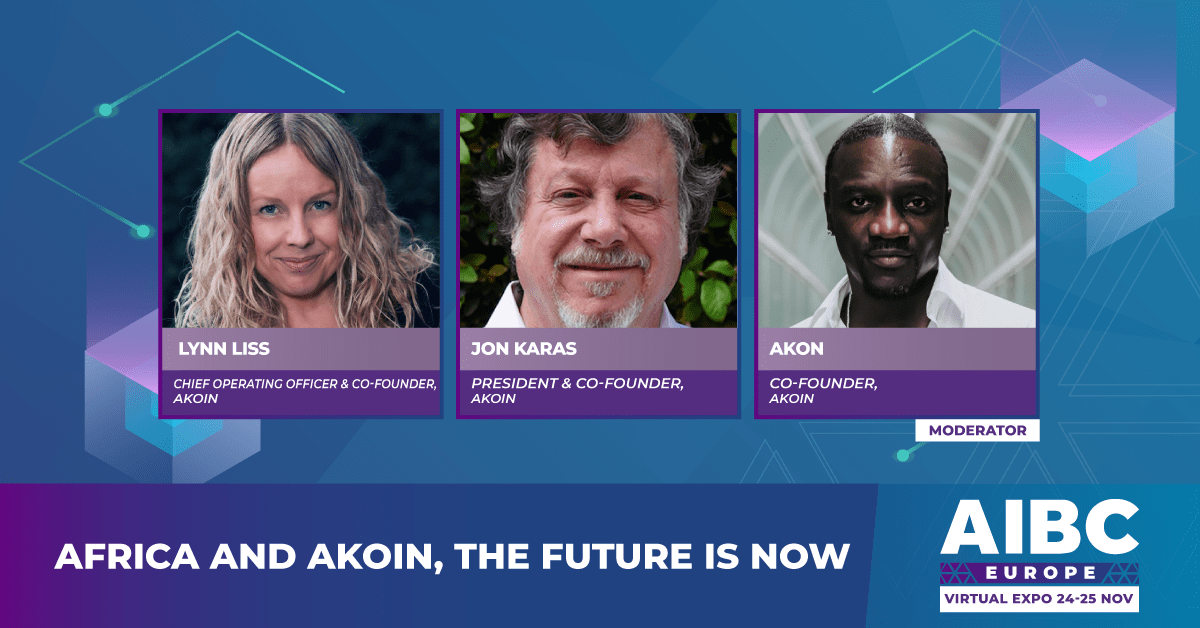 Akoin is the expected official currency of Akon City, which is still being built in Senegal, and with moves like these it is only a matter of time before it's implemented across the continent. The Akon Foundation is also developing a blockchain incubator in the MMTC.
Akoin seeks to minimise the barriers to entry for entrepreneurs and small businesses in Africa, while simultaneously providing a gateway for global brands currently struggling to access this demographic.
Source: Cointelegraph
About AIBC:
AIBC Summit is a global expo covering topics relating to the global sectors for blockchain, AI, Big Data, IoT, and Quantum technologies. The event includes conferences hosted by globally renowned speakers, workshops for industry learning and discussion, an exhibition space accommodating more than 400 brands and a number of networking events.