"If the whole world woke up tomorrow and decided that Picasso's paintings were worthless, then they would be worth exactly that. It is us, the people, who give value to assets."
Bitcoin's rapid price explosion has astounded individuals from all corners of the globe especially as its price movements rarely share any correlation with any other currency, commodity, or value store traded on global markets. This month, Bitcoin traded close to its all-time high. Cryptocurrency is not bound by geography and its transactions are stored in a blockchain database.
In response to the risk of economic collapse due to COVID-19, governments from all around the world have flooded global markets with money created by central banks in order to help save the economy from this turmoil. The supply increase automatically erodes it's value and making people look for alternative inflation-resistant assets to hold.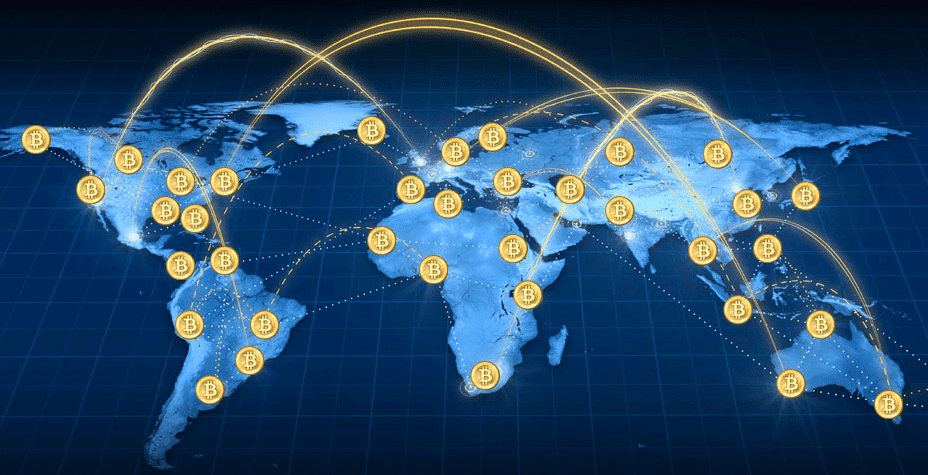 Asia: Various countries in Asia have emerged as leaders in the cryptocurrency space, and they stand to become even more influential in the near future. The degree to which countries such as the China, Japan and Korea can successfully adopt these currencies will have a significant influence on global adoption. 31% of all cryptocurrency transactions from mid-2019 to mid-2020 occurred in East Asia, totaling $107 billion that is 77% more than Europe.
"More retail and institution investors are looking into ways to hedge their assets with Bitcoin rather than fiat money or any other investment instruments such as bond and gold. Sanctum has received a surge of enquires from investors to manage their portfolio in digital asset class and Cryptocurrencies."- Rico Pang: Founder & CEO of Sanctum Pte. Ltd.
India: Trading volumes on exchanges catering to India-based clients have been rising ever since the Supreme Court reversed the Reserve Bank of India's banking ban on cryptocurrencies in March. From 2015 till this year India is estimated to have traded 10,017 bitcoins worth $94.7m.
"The recent surge in Bitcoin has brought joy to many investors including the ones in India. However, the joy in India could be short lived. Government of India is considering taxing Bitcoin/Crypto Currency purchases in India at 18%. Finance Ministry Officials suggested to classify Bitcoin and other Crypto Currencies as 'intangible assets' class and GST (Good and Services Tax) could be imposed on all transactions."- Jaydeep Chakravartty: Vice President at Markor Technology.
Africa: The ownership, usage and volume of trades in Cryptocurrencies especially Bitcoin saw a massive surge in Africa in 2020. Nigeria, South Africa and Kenya feature among the top-ten countries where Google searches about crypto are highest.
"The all-time upsurge of Bitcoin price globally, has cut young African populations attention. Seeing many trading and investing in the virtual currency to hedge against the weak currency and dwindling economy impacted by the pandemic. While it has positively played an essential role in the quest for Africa's cashless economy as it has aided jobless Africans acquire a job through Bitcoin trading. As a result, the continent is position as the next big crypto market."- Adeleye Awakan: Author; AI, Blockchain and Fintech researcher.
Europe: Plenty of European startups are profiting from the Bitcoin boom. If the European Union wants to be a leader in blockchain technology, prioritising blockchain legislation and cooperation between member states should be a top priority.
"Three years on since December 2017, when Bitcoin's price surged to over EUR 16k, we see yet again Bitcoin going to new all time highs – over double its 'overhyped' December 2017 price. In the interim many had claimed that Bitcoin, cryptocurrencies and blockchain were dead. Whether or not Bitcoin will continue to soar to new all time highs depends on the market (demand and supply). Some call this speculation, but at the end of it, really how different is that to any other asset whether gold, stock or fine art – ultimately the price is determined by the market (albeit some operations may need to abide by regulation).

If the whole world woke up tomorrow and decided that Picasso's paintings were worthless, then they would be worth exactly that. It is us, the people, who give value to assets. Bitcoin was the first asset to provide a means of peer-to-peer digital transactions that does not depend on any authority or intermediary – if we, the people, see this as something of value, then it will ultimately have value. Ignoring Bitcoin's price determined by the market we should question whether or not we believe that decentralisation is a desirable characteristic, if it is then irrespective of the price, the technology will be here to stay." – Joshua Ellul: Chairman of Malta Digital Innovation Authority and Director of Centre for DLTs.
The Americas: A study by the World Bank found that in Latin Ameica as little as 49%of the adult population had a bank account, largely due to the complex bureaucratic process and costs involved. The number of use cases for Bitcoin in America is rising steadily from the north to the south of the continent.
"Since the inception of Cryptocurrency and Blockchain Technology it's been important for Latin America to get involved in Bitcoin as a way of saving and also a mean to trade it with other fiat currencies such as USD or EUR which are considered stronger, safer and less volatile than the local currencies in LATAM such as Venezuelan Bolivar or Argentinian Peso." – Gabriel Zanko: Tech Advisor, CEO of Urano Capital, MobileyourLife.
One of the reasons why institutional participation is yet to gain momentum in the adoption of this asset class is lack of clear regulations and guidelines.
About AIBC:
AIBC Summit is a global expo covering topics relating to the global sectors for blockchain, AI, Big Data, IoT, and Quantum technologies. The event includes conferences hosted by globally renowned speakers, workshops for industry learning and discussion, an exhibition space accommodating more than 400 brands and a number of networking events.