Renowned German sandal manufacturer Birkenstock is poised to attain a staggering valuation of over US$9 billion as it gears up for its highly anticipated initial public offering (IPO) this month. After a dry spell of new listings since the onset of 2022, Birkenstock's resurgence is drawing substantial attention from investors and market enthusiasts.
As part of its preparations for listing shares on the New York Stock Exchange under the ticker symbol "BIRK," Birkenstock has also announced the appointment of Alexandre Arnault, the son of billionaire LVMH Chairman Bernard Arnault, to its board of directors.
Birkenstock renews vitality in US IPO market
Birkenstock's updated prospectus reveals intriguing details about its IPO strategy. The company plans to offer shares at a price range of US$44 to US$49 per share, potentially raising up to US$1.6 billion, which will be allocated to the company and its private equity owner, L Catterton. With the offering completed, Birkenstock's initial market capitalization could reach US$9.2 billion based on outstanding shares, or US$9.9 billion on a fully diluted basis.
Privagte equity owner, L Catterton it holds a majority stake in Birkenstock, having acquired it in a significant €4 billion deal in 2021. L Catterton is notable for being backed by the French luxury fashion house LVMH (Moët Hennessy Louis Vuitton), which is one of the world's leading luxury goods conglomerates. Therefore, through L Catterton's ownership, Birkenstock has indirect ties to LVMH, as indicated by the involvement of Financière Agache, the family holding company of LVMH's CEO, Bernard Arnault, in Birkenstock's IPO plans.
Successful strategy attracts prospective investors
To ensure a successful IPO launch, Birkenstock has secured commitments from anchor investors. Financière Agache, the family holding company of LVMH's CEO, Bernard Arnault, has expressed interest in purchasing up to US$325 million worth of shares. Additionally, the Norwegian sovereign wealth fund and Durable Capital Partners have plans to acquire up to an additional US$300 million worth of shares. The presence of these influential investors is expected to have a positive impact on Birkenstock's debut in the public market.
Birkenstock's enduring legacy
With roots dating back to 1774, Birkenstock's journey from a traditional sandal maker to a global fashion icon has been nothing short of remarkable. In 2021, the company raised private equity for the first time when L Catterton acquired a majority stake in a monumental €4 billion deal. Despite reporting impressive revenues of €1.1 billion in the nine months ending June, showcasing a remarkable 21 percent year-on-year increase, the company faced a 20 percent dip in net profits, recording €103 million.
As Birkenstock ventures into the world of public trading, its historic legacy is poised to continue evolving, leaving an indelible mark on the investment landscape.
In contrast to many companies that have relocated production to regions with lower laboUr costs, such as Asia, Birkenstock stands out by proudly stating that approximately 95 percent of its product assembly takes place in Germany.
Based in the western city of Linz am Rhein, the company operates multiple manufacturing facilities within Germany and boasts a global workforce of approximately 6,200 employees.
Considered fashionable over the years
In the 60s and 70s, Birkenstock sandals gained popularity during the counterculture movement and were favoured by those who embraced a more bohemian and casual style, making them a symbol of the era's free-spirited fashion.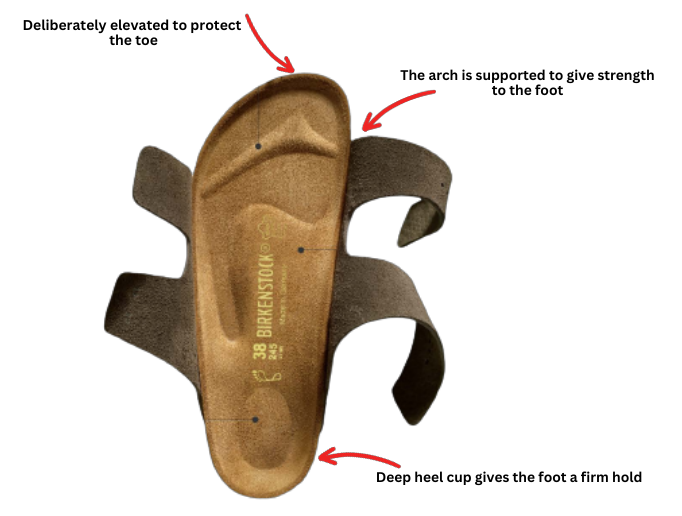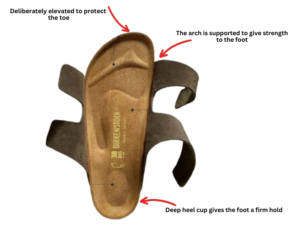 In the 90s Birkenstocks had a resurgence in popularity and were sought by both fashion-conscious individuals and young people looking for comfortable footwear. The distinctive cork footbed and minimalist design fitted well with the grunge and alternative fashion trends of the time.
Then in 2010 Birkenstocks made a comeback in the fashion world. They were seen on runways, worn by celebrities, and embraced by a new generation of consumers. The "ugly shoe" trend, characterized by comfortable and chunky footwear, helped propel Birkenstocks back into the mainstream.
In the summer of 2021, Birkenstocks gained popularity again especially during the summer months for casual, comfort-focused fashion. Their timeless design and reputation for comfort have continued to make them a staple in many people's wardrobes. Fashion trends can vary by region and change over time, so Birkenstocks may continue to have periods of heightened fashion popularity in the future.
Related topics:
Stop Press: AIBC Europe takes place in Malta between 13 – 17 November
Binance exits Russian market selling business to newcomer (aibc.world)
Possible IPO for Silicon Valley fintech startup after failed Visa deal (aibc.world)