Tradeleaf have won the AIBC Eurasia Pitch, beating tough competition from other deserving participants.
Tradeleaf is a blockchain-based platform revolutionising the international trade finance industry. Tradeleaf provides decentralised finance capabilities, opening doors for cost-effective and easy participation in the global trading financial system. Tradeleaf's own deal marketplace, lending marketplace, and trade finance marketplace further add to its list of advantages.
With over 500 brokers in 50 different countries, Tradeleaf has established valuable relationships that bring real fiat business to the platform. The possibilities are endless.
Tradeleaf: supporting small and medium businesses to survive
Rod you have just won the AIBC Pitch. Congratulations first of all. How does it feel?
The AIBC Award has been the best start to 2023 for us. Thank you, we are so excited.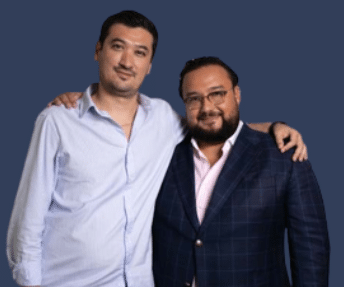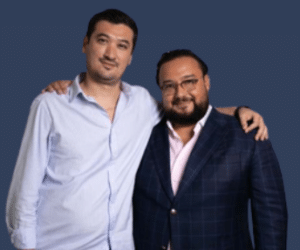 What is the objective to your start up?
Our goal is to cover the multi-trillion dollar market gap that is needed for small and medium-sized businesses to survive. For example, simply to assist traders and businesses to buy and sell goods to support the operation. This is where we come in to provide a solution. Blockchain and other disruptive technologies are shaping the future of the supply chain and trade finance market, thereby unleashing the potential of international trade.
How do you work so well with your business partner?
Both of us come from a trade finance background having worked in the sector for the last 10 years. We identified an opportunity for a start up project and it is huge opportunity in the digital asset and crypto space.
What role does technology play in facilitating transactions?
Tradeleaf's special technology facilitates transactions on blockchain using crypto digital assets. The ultimate goal for the company is to bring more transparency and efficiency to support small and medium size business. Getting any kind of credit facility from a traditional bank is not an easy task. Digital assets are used as collateral to complete transactions that could be taking place in different countries. Tradeleaf guarantees payment to the supplier and receipt of goods to the buyer. This reduces the risk for both parties
Are collaborations important to you and how do they fit in with emerging technologies?
I believe that blockchain and other technologies are shaping the future of the supply chain and trade finance markets thus unleashing the potential of international trade. The Tradeleaf Ecosystem is a catalyst for wider trade digitisation that allows numerous participants to perform various business activities through win-win collaborations withing digital marketplaces.
How do you manage to operate on such scalability and what was important to establish a global reach?
Tradeleaf has established relationships with over 500 brokers in 50 different countries. We bring this real fiat business and it is very exciting. The platform facilitates trade to parties who may otherwise not be able to complete a transaction. Our revenue model is based on a 1 percent return per month through digital asset providers. It is the revenue model we use for investors to join the platform. Last year our trading volume was US $660 million.
AIBC Americas is next !
2023 has started off on a high note. Following our success in Africa and Dubai, watch out for AIBC Americas in Sao Paolo on 14 – 17 June 2023