The UAE's economy has traditionally been based on oil, but in recent years, it has shifted its focus to technology adoption and innovation
How Dubai Positioned Itself For Cryptocurrency Growth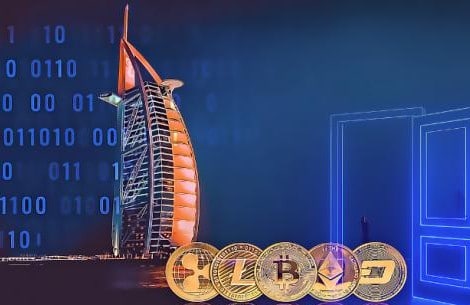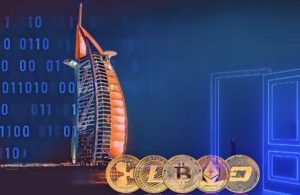 Blockchain is currently one of the technologies that the government is working on, and Dubai is where all of the major developments are taking place.
As its regulators strive for the approval of blockchain-based technology, Dubai is well-positioned to benefit from the expanding cryptocurrency market in the Middle East. The UAE's government has made blockchain and DLT a priority, launching a number of blockchain-related projects and initiatives, many in conjunction with other countries.
In addition to zero corporate taxes, Dubai residents also pay 0% personal income tax on all sources of income, regardless of whether they are generated in Dubai or elsewhere.
This makes the city a crypto trader's dream come true.
Over 1,000 Crypto Businesses Expected in 2022
As part of its attempts to strengthen its digital economy, Dubai anticipates more than 1,000 bitcoin businesses to be operating by 2022. Dubai and Abu Dhabi free zones have put in place an advanced framework to encourage crypto entrepreneurs to open exchanges while also laying outlaws to safeguard consumers.
Dr. Marwan Al Zahrouni, CEO of the Dubai Blockchain Centre, stated that five years ago, no one would have thought that people would come to Dubai to undertake the bitcoin business, but that has changed. Dubai is growing more open-minded, and authorities are more inclined to amend rules if they are justified.
Consumers and investors are flocking to digital assets as online payments gain traction, and interest in cryptocurrencies and blockchain is booming, particularly in the UAE. According to a poll conducted by London-based Nickel Digital Asset Management, an increasing proportion of institutional investors and wealth managers in the UAE expect to increase their exposure to cryptocurrency assets between now and 2023.
The DMCC Crypto Centre, which opened in May to promote cryptography and blockchain technology in Dubai, now houses more than 100 crypto businesses, with 900 more submitting applications for licenses. In the United Arab Emirates, there are around 400 crypto companies.
By the end of 2022, Ahmed bin Sulayem, the DMCC's executive chairman and chief, believes the UAE would have "well over" 1,000 crypto firms.
Dubai's World Trade Center Sets Up Specialised Crypto Zone With Binance
The city of Dubai will soon have crypto zones. The Dubai World Trade Centre aspires to provide a full ecosystem for cryptocurrencies and related service providers.
The UAE is interested in assisting new crypto-related firms, such as Binance. The UAE government is planning to create a specific zone at the Dubai World Trade Center where all enterprises dealing with digital assets will be able to sell their goods and services.
In addition, the DWTC will serve as a regulator for the crypto industry, enforcing strict investor protection, anti-money laundering, counter-terrorist financing compliance, and cross-border deal flow tracing rules.
Binance, the world's largest digital asset exchange by value, plans to establish its headquarters in the United Arab Emirates, possibly in Dubai or Abu Dhabi. The governing body of the DWTC has also inked a memorandum of understanding with Binance to share its experience with the country's regulatory organizations.
Watch Euronews' video on how Dubai is embracing cryptocurrencies.
SiGMA UAE 2022 and AIBC Event in Dubai: What to Expect?
We can't think of a better location for our lucky attendees to get a peek of the world of tomorrow than the United Arab Emirates, which prioritises cutting-edge technology through both funding possibilities and favorable taxation systems. Our events have historically attracted thought leaders and industry pioneers from around the world to share their well-earned wisdom through panels, fireside talks, and compelling keynote addresses.
Networking events:
We'll bring together the brightest brains in the rising tech, affiliation, software, marketing, and innovation industries from all over the world during this event! To that end, our sumptuous networking events assist us in allowing thought leaders, industry titans, astute investors, and brilliant entrepreneurs to interact, swap business cards, and unwind. Join in the fun to make the most of your stay during this conference while building your network!
CNN has published a video on AIBC's networking opportunities. Watch it here!
Awards:
While the business is replete with trailblazing movers and shakers who have a track record of upsetting the status quo, our Awards Night honors the rising stars whose achievements deserve the greatest acclaim in the industries.
Pitch:
A profound affection and appreciation for the start-up are at the heart of SiGMA and AIBC. The Group has always tried to develop teams and ideas that have the potential to expand from a seed-stage to taking entire industries by storm everywhere we go. Today's Pitch participants may be tomorrow's market makers, so any astute investor or tech visionary is more than welcome to join in the fun.
Apart from all this, throughout the expo, expect delegates and many honorable sheiks to attend and join the enticing conferences, visit high-quality workshops and engage in unique networking opportunities.
AIBC returns to the United Arab Emirates:
Drawing the leading figures of the emerging tech world to the Middle Eastern metropoles for cutting edge technology, the 2022 AIBC UAE expo plans to unite the policy-makers, developers, C-suite executives, and legal experts of the burgeoning AI and Blockchain sectors. Through three days of educational panels, inspiring keynote speeches, workshops, and networking events, the expo seeks to create the foundation that the Industrial Revolution 4.0 can be built upon. Join us from the 20th to 23rd March 2022, in UAE.