In this simple guide, we walk you through your very own chance to win up to $500,000 in equity investment amongst several other benefits and jump-start your startup funding to the moon and beyond
AIBC is fundamentally a summit about potential. The potential for a better tomorrow, the potential of emerging tech and the potential for entrepreneurs to spearhead the future. AIBC Pitch is our very own launchpad for the pioneering delegates with an eye to disrupt at our physical summits in Dubai, Toronto, Kiev and Malta.
Your first step towards winning the pitch would be submitting the form found here. Pro tip: Having a video that you can submit explaining your projects would be an helpful extra step towards being in the chance to be selected for the top 10.
If you wow our judges enough to be selected for the Startup Village, you'll be given a booth at the expo floor to present your pitch to potential clients, investors and partners. All the projects at the village will go before a team of industry experts who will each contribute a number of points to the participants. Amongst the 100 booths in Start-Up Village, a lucky 10 will be selected to pitch in front of our board of investors.
During the last leg of the competition, our top 10 pitches will present their plans live on stage (ideally with a very showy presentation to match.) At the end, the start-up with the most potential is selected and a potential unicorn is born.
Excited? Apply now for your shot at a startup funding windfall and so much more
Just take a look at what some of our pitch alumni had to say about their experience winning the grand prize.
A word to the wise – if you are a startup or entrepreneur considering whether or not to participate in such an event, just remember this: There is no better way to practice pitching, affirm your problem statement, and validate your solution than by taking the stage and telling your story. Win or lose, the experience will only make you stronger.

PalletPal, a NextGen freight shipping firm and AIBC Pitch 2021 winner. Received investment by Google.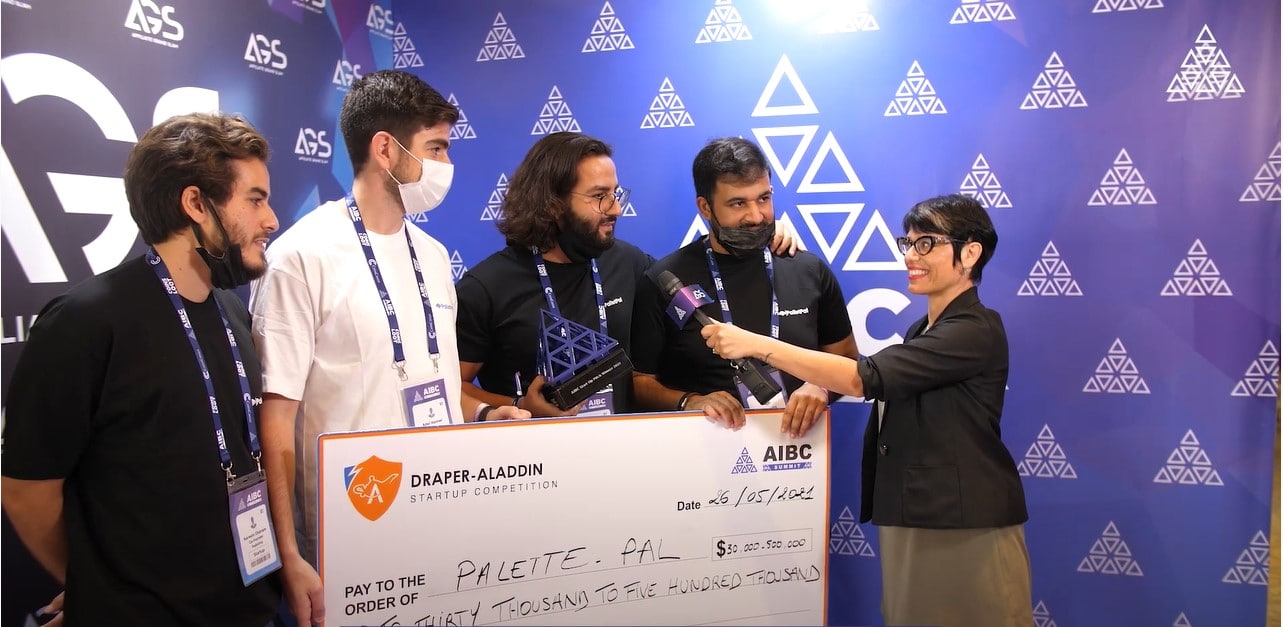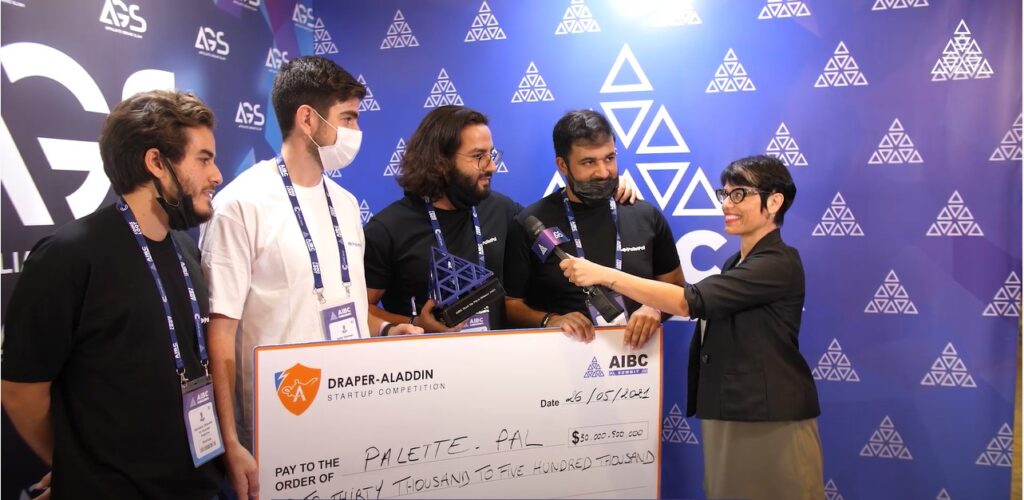 "For us it's super important. We're still an 'early stage' startup, so building awareness for our company is key and competitions such as this are a great way for us to get publicity. It does require quite a bit of work in terms of preparation – but it's totally worth it, especially if you win."

Pynk, future outcomes predictor and AIBC Pitch 2019 winner. Now has 77,881 users across 192 countries.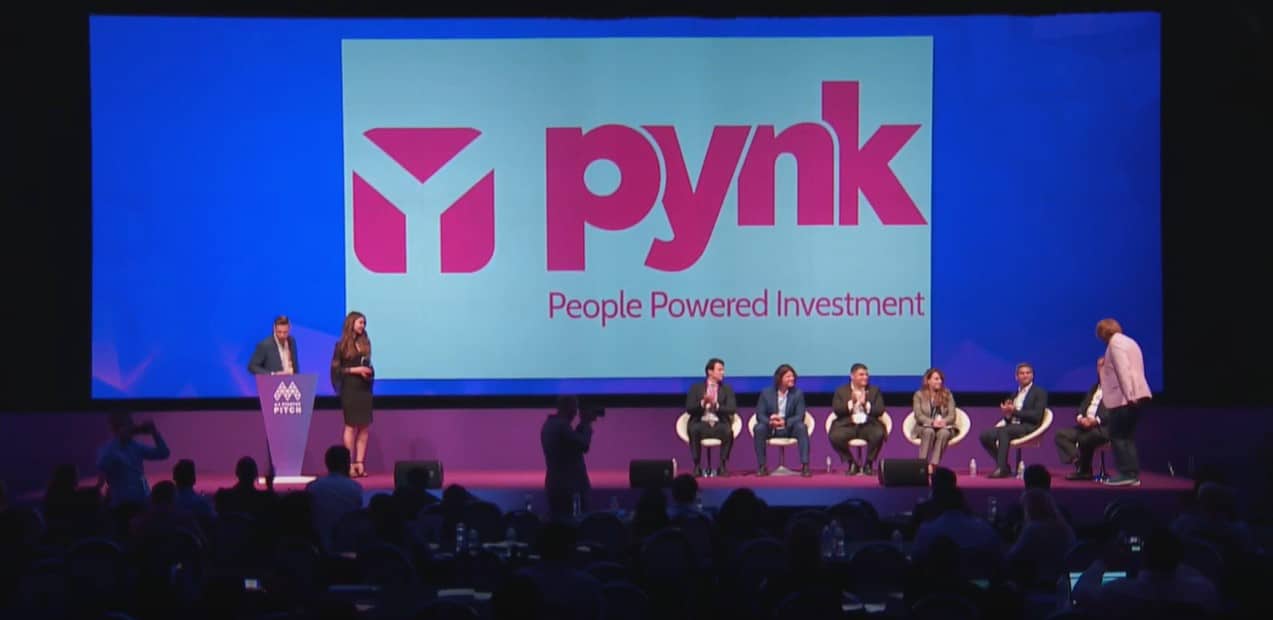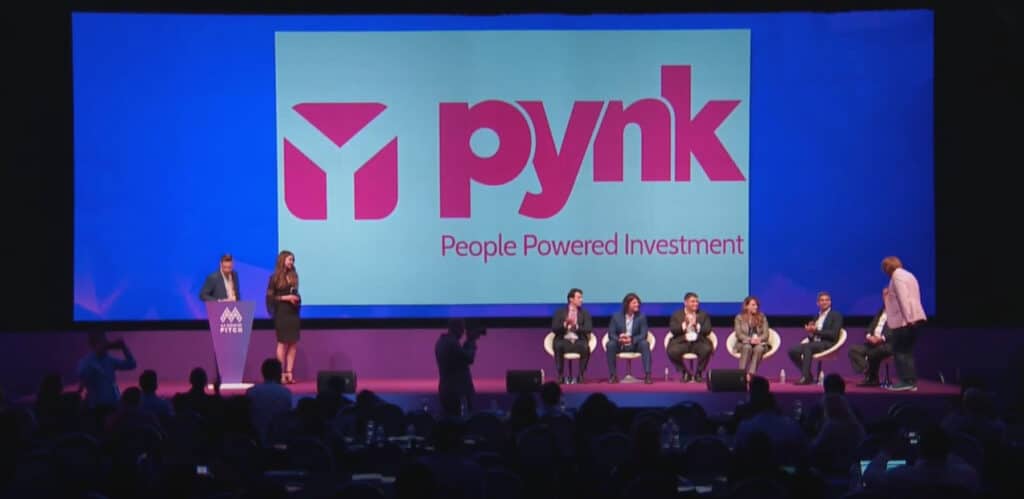 AIBC returns to the United Arab Emirates:
Drawing the leading figures of the emerging tech world to the Middle Eastern metropoles for cutting edge technology, the 2022 AIBC UAE expo plans to unite the policy-makers, developers, C-suite executives, and legal experts of the burgeoning AI and Blockchain sectors. Through three days of educational panels, inspiring keynote speeches, workshops, and networking events, the expo seeks to create the foundation that the Industrial Revolution 4.0 can be built upon. Join us from the 20th to 23rd March 2022, in UAE.