Nothing breaks the ice and sets the stage for a week of business and networking quite like a festive night. SiGMA Group's reputation for pulling off incredible events will shine during the AIBC Malta Week Party. This year's edition promises to be as earth-shattering as ever, with an exclusive party on the 16th of November at the Hilton Hotel featuring the legendary rapper Fat Joe!
Hands all the way up for Fat Joe!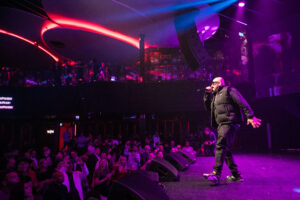 AIBC Europe 2022 will see the return of the Bronx rap legend! Fat Joe debuted with us during the 2022 AIBC Americas Summit, Toronto. There he featured as both a panellist and top-tier performer. A rapper, actor, entrepreneur and philanthropist, Fat Joe is the man you trust to rock your stage for a night to remember.
Iconic DJ Uppeke will kick off the night, followed up by Dizzy until Fat Joe conquers the stage at midnight. For whom the night is forever young, the great DJ Elchin will keep the tunes ringing until the early hours.
This year's edition of the AIBC Malta Week Party will be taking place at the Hilton Hotel's Grandmaster Suite. With ample space to accommodate all of our delegates, the suite boasts an upper-tiered balcony providing unobstructed views of the action happening on stage. Truly the premium location to welcome our delegates to the Malta Week AIBC Summit in style!
Three incredible features from past events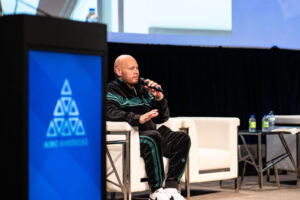 Besides attracting several experts from the AI and Blockchain fields, it is no secret that the AIBC Summit has hosted some popular faces. As mentioned, Fat Joe is not a first timer, debuting his AIBC presence in Toronto earlier this year.
The New Yorker is an entrepreneur in every aspect of the word. Besides a booming music career and a self-built sneaker and clothing store, he's created a classroom for underprivileged school kids. Fat Joe is always motivated to step onto the next big project. Recently, he acquired his own NFT, involving himself with the Metaverse and Web3.
I learned that activity creates activity, and this man (Dustin Plantholt) taught me that today, and I'm always learning – Fat Joe, American musical artist, songwriter and record executive, AIBC Americas 2022.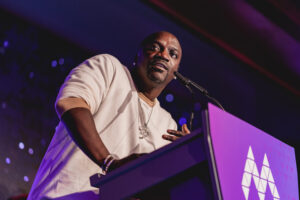 Another massive name to have graced the AIBC Summit is Akon's. The Senegalese-American singer is an icon in his own right, needing no introduction. He obtained recognition in the Blockchain and Cryptocurrency fields with his 2018 announcement for Akon City.
The project would see to the construction of a tourist city with a cryptocurrency-based economy using Akon's own coin, Akoin. Akon's firm belief in blockchain's potential of saving Africa earned him lots of attention at both the Malta Week 2021 and Dubai 2022 AIBC Summits, where he took part in keynotes and many panels.
The prolific artist is well-known for his many philanthropic endeavours. For instance, Akon Lighting Africa provides electricity to 15 African countries whilst the Konfidence Foundation helps underprivileged African children. He is also involved in numerous charitable projects, such as Feeding America and the Anthony Robbins Foundation.
Last June's AIBC Toronto Summit presented many firsts for SiGMA Group. Besides being our debuting event in the Great White North and Fat Joe's first AIBC experience, we got to experience a phenomenal Closing Night at the Rebel Nightclub Toronto.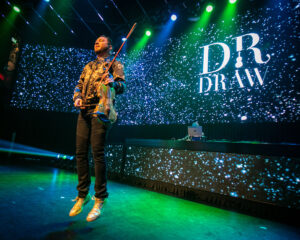 An immersive line-up of live performances graced the stage, which included the electric violinist Dr. Draw. His style of mixing traditional music with modern house beats made him one with the gathered AIBC crowd.
Based in Toronto, Ontario, Dr. Draw is a Canadian experimental electronic violinist. He is known for converging rock with electronic music and has entertained countless clubs and bars. His energetic stage show earned him international fame overtime.
Join us for the AIBC Malta Summit, 16 – 18 November 2022 at the Hilton Malta Hotel
Besides its status as a business hub, Malta is the European centre of innovation for crypto, blockchain and emerging tech. This November, the island will be hosting the globe's brightest thought leaders for premium networking opportunities and top-tier exhibitions. Be sure to visit our website and buy the perfect ticket for you.