"People say that high performing individuals hold their successes tightly to their chest. Then when you meet an elite level performer like Dustin who truly believes in sharing his wealth, knowledge, and accomplishments with others to help them along their own personal journeys, it's really a beautiful thing."

Cool & Dre, Grammy nominated producers Cool & Dre
Referred to in the industry as "The Count of Monte Crypto", Dustin Plantholt has been both an influential voice as well as masterful connector in the Blockchain ecosystem. Weaving together lasting partnerships and ground-breaking projects, his efforts during AIBC Americas and his pioneering work through Crypterns, Forbes Monaco, Plantholt Advisory and Life's Tough Media have more than earned the spotlight.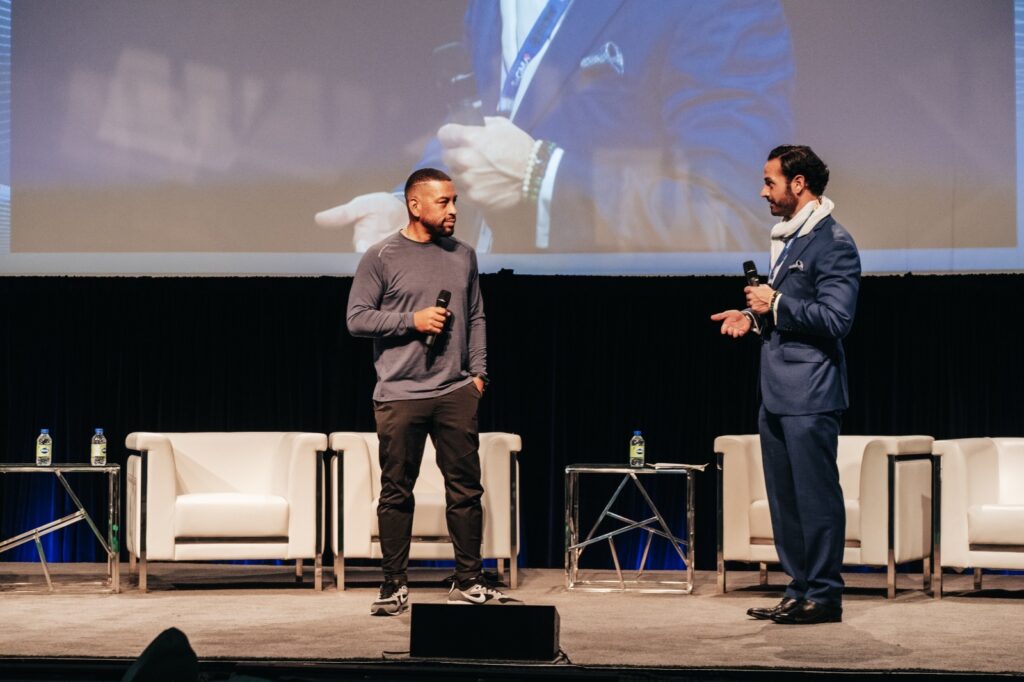 "I resonate with Dustin, because independent of our backgrounds or our previous careers, we both still believe in creating a better world and solutions for mankind."

Arabian Prince CEO/Co-Founder of MDDAO
Toronto's Star: Count of Monte Crypto Moderates Several Pivotal Moments
At AIBC's Grand Debut in the Americas, Dustin Plantholt took the lead in interviewing and moderating some of the leading panels on the future of the Web3 ecosystem. With speakers such as Arabian Prince, Fat Joe, Dr. Lawrence Krauss and more, Dustin curated every moment to provide the audience with the unique insights of his guests, exploring; the metaverse, mediverse, quantum physics, and mindfulness of oneself.
He was also a vital pillar in expanding AIBC's global network, connecting the Summit with some of the leading minds in the international Blockchain ecosystem. Sharing the Summit's mission to educate and present crypto and blockchain technology's potential, his support was instrumental in creating an environment that promoted diversity, uniqueness and visionary insight.
'Dustin is one of the most welcoming people I have ever met. Through strong humanitarian values and his unique capacity to connect individuals and businesses across the globe, he has built an ever-growing family that me and Gamium are proud to be a part of. Simple put, as a Metaverse company, Dustin has elevated our possibilities beyond our technology and has become a fundamental pillar of the Gamium community.

Roberto de Arquer Jaumandreu, Chief Metaverse Officer & Co-Founder of Gamium.
Training Tomorrow's Workforce Today: Crypterns and The Next Blockchain Generation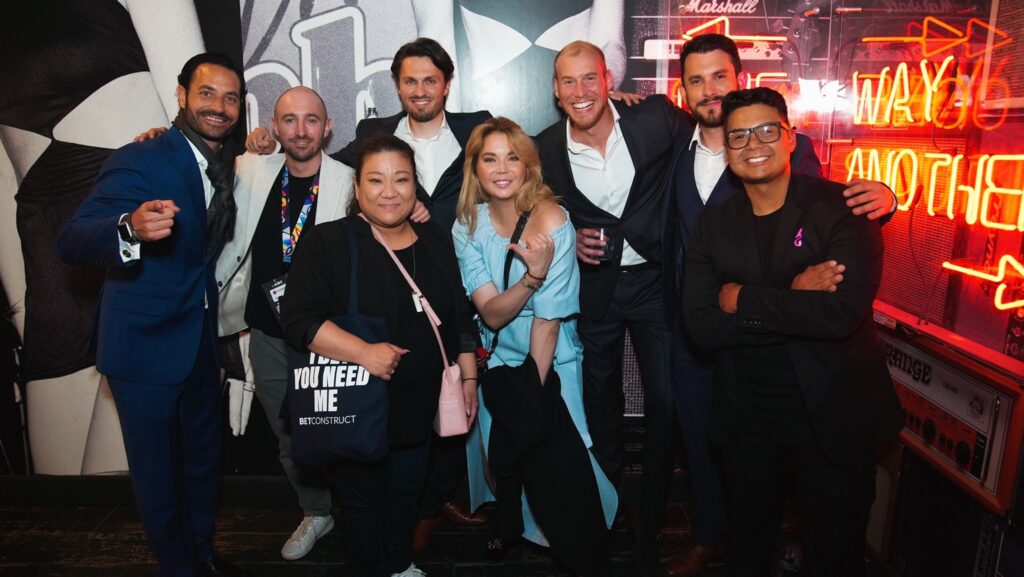 Amongst Dustin Plantholt's contributions to the Blockchain ecosystem, Crypterns is pioneering in the way that it bridges Today's world of legacy tech to Tomorrow's Decentralised society; through giving people a chance to learn.
Crypterns is a platform in which talent can be found and hired as well as providing an educational platform for all levels of blockchain/crypto users.
Dustin is one of the most extraordinary and visionary leaders I've encountered. Through his work at Forbes Monaco and Crypterns, Dustin is creating a global movement of business leaders and entrepreneurs. He's redefining the future of finance and technology, and is building a remarkable legacy for us and for generations to come.

Chinwe Esimai, multiple award-winning lawyer, trailblazing corporate executive, author, and speaker.
Crypterns offers education, training, work experience and even certification to talented individuals seeking to enter the crypto-space. Beyond that, the firm also empowers the growth of leading projects within the space by supplying them with leading talent in a still nascent ecosystem.
Sharing the same goal, The AIBC Summit's founder Eman Pulis is also an equity holder in Crypterns and the firm physically debuts at every AIBC expo. Beyond that, Dustin Plantholt not only sees Crypterns as a nexus of growth but also as the hub for a growing family of projects that lean on each other, empowering the ecosystem across the board.
Some of these enterprising projects have already made their mark. StreetRunner, a leading Metaverse racing game incubated by Crypterns, won "the NFT Project of the Year Award" at AIBC America's illustrious Awards Night. Others, such as Akoin, Crown Sterling and Animal Concerts , Polker, Gamium, Vent.Finance, MoonPay, LunarCrush, CasperLabs, Triall.io are well-known and well-respected names in the industry. We can only imagine how many globe-shaping projects will have Crypterns and their alliance partners spearheading their success.
Voicing the Voiceless: Dustin Plantholt and Women's Empowerment
Behind the philosophy of Decentralization, one can find a strong undercurrent of empowerment. In a new digitally-backed age, individuals are judged for their merit rather than race, background or gender. Dustin Plantholt's resonance with this ethos has led him to take up the position of Board Member for the European Women's Association. With the goal of empowering women in business globally, Cryptern's team itself is a glowing example of brilliantly talented women leading the charge in this new ecosystem.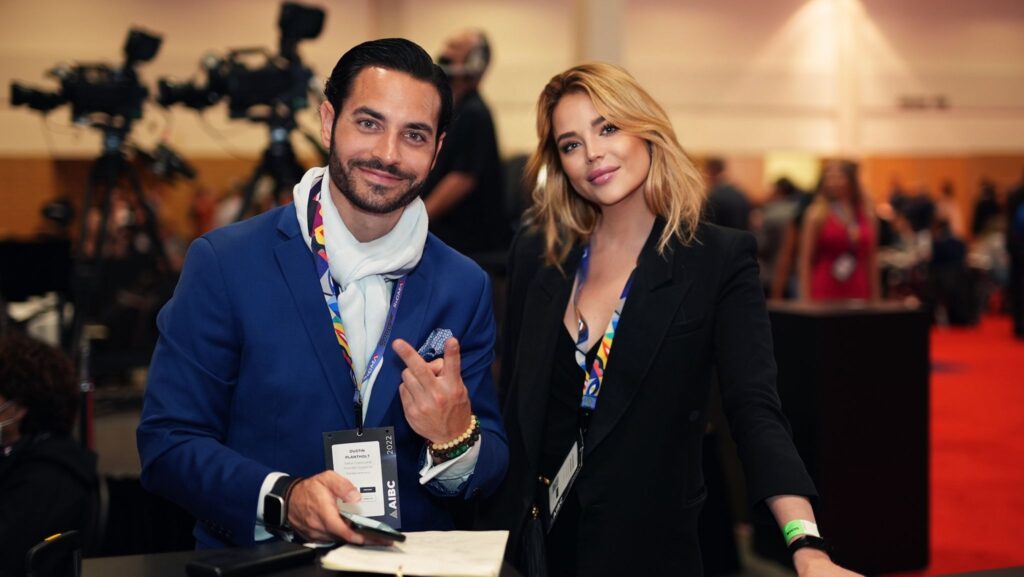 Crypterns's SVP of Strategic Partnerships and Dustin Plantholt's Business partner, Alexandra (Lexie) Kolossov, has occupied several leadership positions in the Blockchain, emerging tech space for over two years. With a background in Social Cognition (UCL) and Marketing, she is the vital backbone of strategic brand presentation and growth. As well as presenting impressive moderating skills at AIBC America, her energy is captivating, which brings no surprise for her constant support for women within Blockchain and support of multiple charities.
Looking to the Future, AIBC is looking forward to the duo powerhouse of Crypterns to be leading the keystone event of the year for the AIBC Summit as a whole, AIBC Europe in Malta this Winter.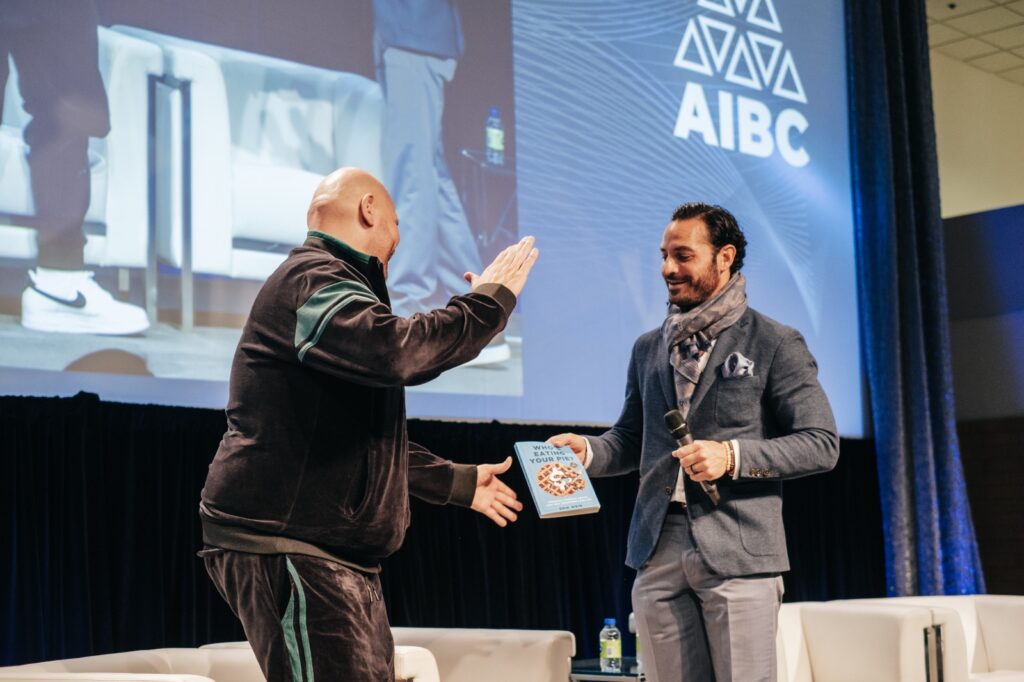 "I learned that activity creates activity, and this man taught me that, and I'm always learning." – Fat Joe, American musical artist, songwriter and record executive.
Join us in Belgrade, Serbia from the 22-25th August:
With the peninsula being known for its natural beauty, rich cultural landscape and fantastic delicacies, the Balkans are renowned for having some of the most quintessentially Mediterranean vistas and experiences. From the Adriatic coastline of Split to the fairytale-esque castle of Lake Bled, the region has a lot to offer the world. This being said, something that fewer may know is the fact that the nations of the Balkans are incubating a nascent but powerfully growing technical expertise when it comes to frontier technology such as Blockchain, AI and more. Therefore the region may not only be a rich adventure into the past but my also serve as a window into the very near future.
Join us in Belgrade for the best the industry has to offer and for a window into the future of Deep Tech. To learn more about sponsorship and speaking opportunities or to inquire about attending the event, please contact Sophie at [email protected]