New study contends Joint Academy's digital osteoarthritis treatment is more effective and could substitute traditional in person physiotherapy
Research from the University of Nottingham, led by Prof Ana Valdes from the Nottingham NIHR Biomedical Research Centre find that Joint Academy's digital treatment for osteoarthritis, a form of arthritis, was more effective than traditional care.
According to the NHS, nearly 9 million people in the UK are affected by osteoarthritis. However, first-line treatment that includes information, weight control, and exercise is often pushed aside. This is where Joint Academy bridges the gap in terms of treatment by connecting patients to legitimate physiotherapist through an app on their smartphones which provides essential information and exercise recommendations.
105 people over the age of 45 with knee osteoarthritis partook in this study. The participants were split equally: half self-managed their symptoms in reference to NICE guidelines, and the other half used digital treatment. The results showed that not only did the patients receiving digital treatment, but they reported a 48% increase in their physical function in contrast to traditional treatment which solely reported a 13% increase.
Leif Dahlberg, Chief Medical Officer at Joint Academy and Senior Professor in Orthopedics, stated: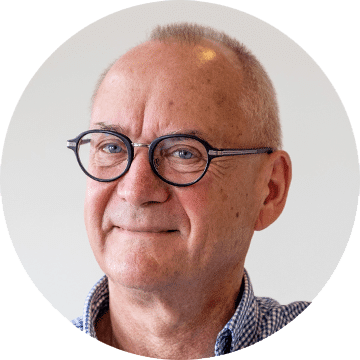 This study is the first randomised controlled trial that demonstrates clinically important improvements of digital treatment compared to the traditional one and firmly establishes how effective digital treatment actually is in relation to traditional self-management care.
Dahlberg stresses the benefits of such an approach by stating:
The study shows the positive impact digital treatment has on the osteoarthritis burden for both patients and healthcare systems. Besides the beneficial outcomes in pain and physical function, the advantages of digital treatment are also lower costs and more easily accessible care for those living in remote areas far from the nearest physiotherapist.
Physiotherapist and researcher at the University of Nottingham, Sameer Akram Gohir, added:
The results of the study really show how much can be gained by treating chronic knee pain digitally, and this will reduce the burden on the NHS, especially when we are going through the COVID-19 pandemic where services are already stretched. We hope this study allows health policy-makers to consider the potential in digital alternatives when it comes to treating knee arthritis.
This is a major step forward as society embarks on a more distanced way of living. Indeed, the pandemic has acted as a catalyst for Med-Tech and has birthed successful initiatives like the NHS COVID-19 app which prevented up to 600,000 cases according to researchers from Oxford University and the Alan Turing Institute.
Source: Med-Tech Innovation News
About AIBC:
AIBC Summit is a global expo covering topics relating to the global sectors for blockchain, AI, Big Data, IoT, and Quantum technologies. The event includes conferences hosted by globally renowned speakers, workshops for industry learning and discussion, an exhibition space accommodating more than 400 brands and a number of networking events.