In the traditional digital world, NFTs have come to elicit very different reactions from very different people. From advocates stating that they heralded the next generation of the digital age to sceptics stating that the craze was just "Tulipism but on the Blockchain", reactions are mixed at best.
The presence of bad actors is probably the biggest weight on NFTs and the entire Blockchain ecosystem. From rug-pulls to hacker attacks, many within the industry are resorting to black hat methods to make a quick buck at the detriment of the Blockchain community as a whole. Apparently, not even the British Army is immune.
British Army's social accounts are hacked by NFT scammers, used to peddle two NFT collections
Beyond the Military's official twitter being used to bombard its audience with news about two NFT collections, the account's name was also changed to BAPESCLAN and The Possessed.
The British Army's YouTube account was also affected. Its name was altered to Ark Invest (a mimic of an existing investment company) with fake livestreams of Elon Musk and Cathie Woods holding live conversations on Crypto exploding in 2022.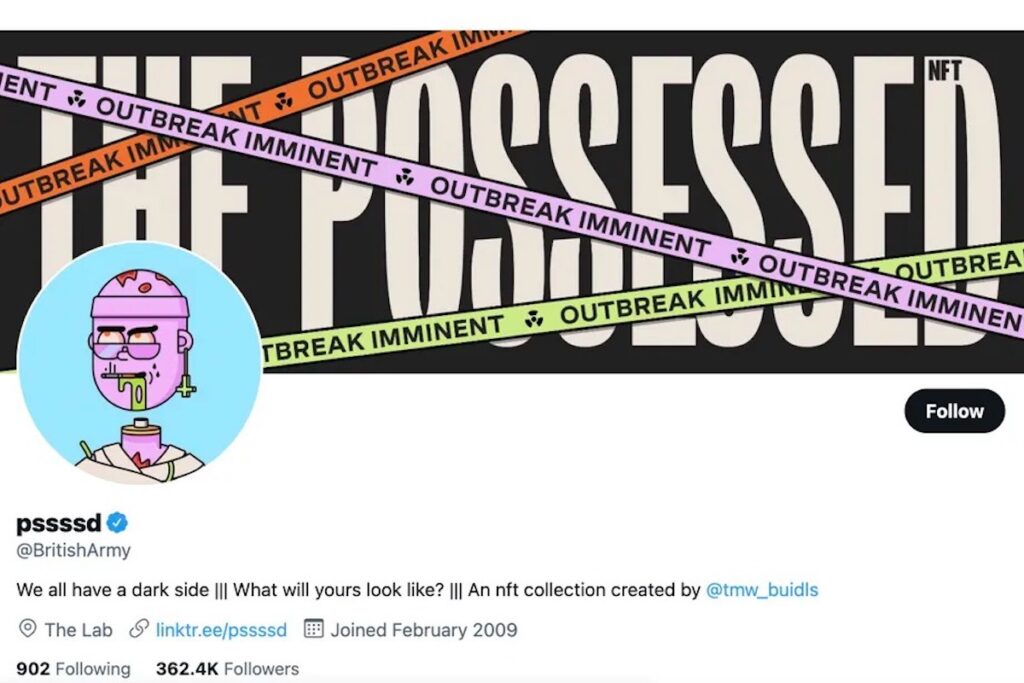 Consequences and precautions
The Army was able to wrest back control of their official Twitter and YouTube after four hours with the Ministry of Defense stating that
The Army takes information security extremely seriously and until their investigation is complete it would be inappropriate to comment further.
The Conservative Member of Parliament and Chair of the House of Commons Defense Select Committee Tobias Ellwood also noted that the breach looked serious, calling for preventative measures to be taken and for the results of the investigation to be shared.
Join us in Belgrade, Serbia from the 22-25th August:
With the peninsula being known for its natural beauty, rich cultural landscape and fantastic delicacies, the Balkans are renowned for having some of the most quintessentially Mediterranean vistas and experiences. From the Adriatic coastline of Split to the fairytale-esque castle of Lake Bled, the region has a lot to offer the world. This being said, something that fewer may know is the fact that the nations of the Balkans are incubating a nascent but powerfully growing technical expertise when it comes to frontier technology such as Blockchain, AI and more. Therefore the region may not only be a rich adventure into the past but my also serve as a window into the very near future.
Join us in Belgrade for the best the industry has to offer and for a window into the future of Deep Tech. To learn more about sponsorship and speaking opportunities or to inquire about attending the event, please contact Sophie at [email protected]