Africa's blockchain ecosystem has been on the rise as the adoption of cryptocurrency continues to soar.
Article by John Bamidele.
Reports by the African Blockchain 2021 reveal that funding grew by 1.668 percent rising from $5.1 million to $91 million between Q1 2021 and 2022. The lack of common legacy financial systems and an enormous population, primarily unbanked citizens contributed largely to the popularity and growth of cryptocurrencies on the continent. Blockchain technology, although just emerging has gained popularity globally and is rumored to be the next big thing just like the internet was in the 1990s. In Sub-Saharan Africa, countries like Nigeria, South Africa, Kenya, and Ghana have seen a rapid uptake of crypto assets to access, with more efficient payment trails provided by blockchain.
Much like Artificial Intelligence (AI), experts have testified to the disruptive nature of blockchain technology and in the same vain raised eyebrows over its swift adaptability and inclusion in African countries. The reason has been that blockchain is a chain of blocks that solves the problem of centralization, hence it is said that Blockchains are decentralized digital ledgers that utilise cryptographic algorithms to verify the creation and transfer of digitally represented information over a peer-to-peer network.
The Economist calls the blockchain technology "the trust machine", because people who typically have no particular confidence in each other can collaborate without having to go through a neutral central authority. Invariably, blockchain technology could easily solve the problem of common currency proposed by African leaders which has remained a mirage due to political influence and control by its colonial masters. Forging a common front in Africa like we have in Europe, can best be described as the proverbial camel going through the eye of the needle because African political leaders have allowed themselves to be manipulated.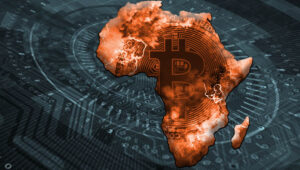 The adoption and establishment of the African Continental Free Trade Area (AfCTA) by the 55 member countries of the African Union seeks to connect approximately 1.3 billion people with a combined gross domestic product (GDP) valued at approximately US$3.4 trillion together. This lofty idea seeks to unite Africans regardless of their political and regional affiliation. Honestly speaking, the myriad of problems facing the black continent could be solved using blockchain technology.
Today's Africa is bogged down by insecurity, healthcare, corruption, lack of mechanised farming, underdevelopment, poverty, unemployment, name it. Some people say blockchain is the future and l tend to agree because, from improving healthcare and modernising agriculture to improving education, the merits of blockchain technology have reverberated throughout many industries, redefining the limits of technology. Therefore, integrating blockchain technology in Africa could lead to an overhaul of traditional and tired systems of administration. Blockchain could synergise African countries by fostering a sense of unity and aid free trade agreement through regional currencies thereby promoting intra-continental trade.
Although, the adoption of blockchain technology in Africa is slow it is progressive. Made popular by the upsurge of Bitcoin, individuals and businesses are beginning to embrace the new phenomenon. Motivated by the several advantages attached to the revolutionary technology, it's expected that this new trend will be the order of the day in several African communities in the years to come.
A few African countries have adopted the decentralized approach, especially in the banking and finance sector. For instance, banks in South Africa such as BSA, First National Rand, Investec, Nedbank, Standard Bank, and the South African Reserve Bank, utilise an encrypted, secure distributed database. The private banks have adopted a private blockchain while the rest have adopted a public blockchain. Kenya is not left out. The introduction of BitPese, a money remittance platform that converts digital currency such as Bitcoin to the local African currency without the involvement of third parties, is gaining ground in the country.
Nigeria also recently announced Bitt Inc as technical partners for their digital currency, eNaira which was launched at the end of 2021. In the Land Management sector, Rwanda has an initiative called Bitland, which leverages the Ethereum blockchain to protect land ownership by making land details available to the public.
In the transport sector in Kenya, the National Transport Safety Authority (NTSA) has linked many state agencies to its service with the aim of alerting security about vehicle insurance and other important details like ownership. This will eventually lead the country to a point where all vehicles will have an electronic sticker on the windscreens detectable via the use of special gadgets, thereby helping to recover stolen vehicles. In the education sector, Nigeria has utilised Blockchain technology as government agencies have collaborated with the Cryptography Development Initiative of Nigeria (CDIN) in the education sector.
In Kenya the health sector has put in place a smart platform that employs Blockchain technology, nearly all public hospitals share a common hub where data like the use of public resources and hospital management can be monitored. The action is being achieved through the development of a cloud-based database.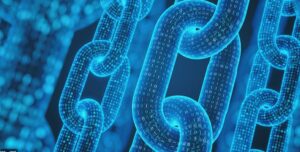 Raise, a Bahamian and Kenya company used blockchain to create the first security token platform that securely tokenises assets. Tokenisation converts physical assets to digital assets in blockchain, making it easy for records of real estate ownership, titles, commodities as well as private equity shares to be maintained and protected through this conversion.
Last year, the Ethiopian education minister announced the creation of a national database that will use blockchain to store students' identities, allowing the ministry to measure their performance. Wisekey & Microsoft partnered with the Rwanda government to create blockchain-based initiatives and we have also seen blockchain initiatives in Ivory Coast, Tunisia, and Kenya. In April this year, the Central Africa Republic made bitcoin it legal tender, the second country to do so after El Salvador.
Today, Africa is the third fastest-growing cryptocurrency market globally, steadily attracting large investments. In the African Blockchain Report 2021 published by CVVC, blockchain startups on the continent have raised $91million in the first quarter of 2022, a staggering 1,688 percent in cash flow compared to Q1's growth of 149 percent in 2021. The adoption rate between July 2020 and June 2021 is over 1,200 with adoption rates very high in countries like Kenya, South Africa, Tanzania, Nigeria, and Ghana.
Throughout 2021, $127 million was raised representing a 0.5 percent share of total global blockchain funding with 96 percent of those venture dollars going to Nigeria, Kenya, South Africa and Seychelles. Of the money raised, Fintech businesses accounted for $67 million (53 percent) of all blockchain funding.
So far, the ecosystem has gotten off to a great start during Q1 2022 with Pan-African crypto exchange, MARA raising $23 million; Jambo, a Congolese software development firm bagged $23 million while Afriex, a Nigerian e-wallet company offering remittance services got $10 million. South African exchange VALR sealed a mega deal earning $50 million series B round in March making it the biggest funding round to date. While no crypto or blockchain unicorns have appeared on the continent thus far, they are expected to emerge in the next two to three years.
Meanwhile, several tech unicorns have introduced blockchain into their businesses, including Nigerian digital payment giant, Interswitch and Senegalese fintech Company, Wave. Another venture, Adanian Labs, a Pan-African incubator launched in 2020 has a mission to nurture startups and entrepreneurs working to solve the region's most pertinent challenges.
It aims to build 300 impact-driven tech companies in Africa by 2025, harnessing blockchain and artificial intelligence (AI) to create one million jobs for African youths. Therefore, in terms of financial infrastructure, personal identification, record keeping and lack of access to individual financial independence, Africa's current state of affairs has created the ideal conditions to accelerate the adoption of blockchain technology.
The proliferation of mobile technologies across the continent has dovetailed with the widespread adoption of digital payment systems and increasingly. With over 450 million Africans classed as unbanked, one of the prime areas in which blockchain can make an immediate difference is in financial inclusion. P2P bitcoin marketplace like Paxful and Localbitcoins are at the forefront allowing millions to access a range of essential financial services.
The rising rates of mobile tech adoption, combined with Africa's growing tech-savvy population, make the continent a prime candidate for emerging technologies like Bitcoin. With instability in the global financial markets, high remittance fees and limited access to banking, more and more people are turning to alternative solutions like Bitcoin to solve their everyday problems in Africa.
Up Next: AIBC Malta Week 2022
After the successful completion of the AIBC Toronto and Dubai Summits, SiGMA Group is working diligently on this year's edition of Malta Week. From the 14th to the 18th of November, the company's most prominent brands will be brought together under one roof for the AIBC Europe Summit, the premier networking opportunity of the year. The Summit at MFCC Ta'Qali is a stellar expression of European innovation in the Gaming, Esports and Emerging Tech sectors, featuring numerous panels and conferences by leading experts. Interested in joining our long list of speakers, exhibitors or sponsors? Please contact Sophie to reserve your spot, or visit our website for more information.