Guilty plea in global $2 billion cryptocurrency "Ponzi" scheme
United States Securities and Trading Commission (SEC) filed a lawsuit against the creator of a now-defunct cryptocurrency exchange platform, BitConnect, for his alleged participation in illegally obtaining more than $2 billion in funds from thousands of retail investors.
According to the SEC, Kumbhani and Glenn Arcaro, a promoter, improperly sold securities tied to BitConnect's purported "lending program" throughout 2017.
A digital token named BitConnect Coin which was produced by BitConnect was launched in 2016. It was marketed as a coin that could be traded for bitcoin. With this renowned "Lending program" investors were informed that BitConnect would employ a "volatility software trading bot" that could create returns of 40% per month and were given false returns indications of gains nearing 3,700% per year, according to the SEC's findings.
After BitConnect Coin's price plummeted by 92% on January 16, 2018, the SEC reported that BitConnect investors had lost a significant amount of money.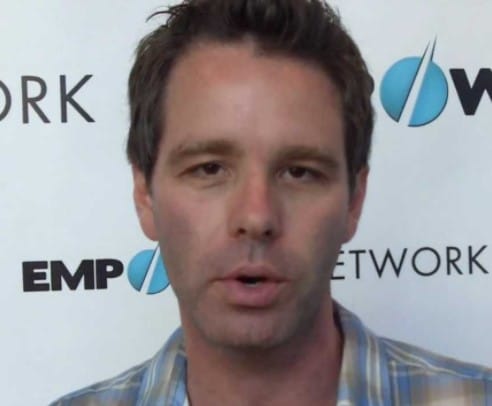 Glenn Arcaro of Los Angeles (pictured left) on September 1st pleaded guilty to the charges brought forward in court for his participation in this crypto investment scheme, which defrauded investors from the United States and abroad of over $2 billion.
This scheme is believed to be the largest cryptocurrency fraud ever charged criminally.
Court records reveal that Glenn Arcaro has acknowledged earning at least $24 million from the BitConnect fraud conspiracy and that he is required to reimburse investors.
A DOJ press release stated "according to the documents filed today, Arcaro sat atop a large network of promoters in North America, forming a pyramid scheme known as the BitConnect Referral Program. Arcaro earned as much as 15 percent of every investment into another part of the scheme—the BitConnect "Lending Program"—either from investors he recruited directly or those recruited by others beneath Arcaro in the pyramid. Arcaro further received portions of all investments from a concealed "slush" fund."
The founder, Satish Kumbhani, who's an Indian national had his civil case announced in May. The US Securities and Exchange Commission charged him for misrepresenting Bitconnect's profitability and breaching investor protection rules.
Prosecutors accused Bitconnect of running a "textbook Ponzi scheme" that paid old investors with new investors' money.
In May, the SEC filed a lawsuit against five BitConnect promoters who created YouTube testimonials to promote the scam. By bringing in new investors, the promoters were paid commissions. "Arcaro's" referral commissions reportedly totaled more than $24 million,
Authorities said that Kumbhani, who is 35 years old, was born and raised in Surat, India, and could not be located, while Arkaro, who is 44 years old, was born and raised in Los Angeles. Attempts to contact Arcaro's counsel were unsuccessful.
Officials said 35-year-old Kumbhani has lived in Surat, India, but his whereabouts are unknown, while 44-year-old Arkaro lives in Los Angeles and has joined Future Money in Hong Kong.
Attempts to locate Kumbhani were unsuccessful and Arcaro's lawyer did not respond to requests for comment.
Next up: Malta Week
Don't miss out on amazing networking opportunities and exclusive industry insights at Malta Week. Four leading shows will bring the best of the business back-to-back to a first-class meeting point. Malta Week will consist of SiGMA, AIBC, Med-Tech World and AGS, each presenting the top developments of their focal industries.
The cross-collaboration of each brand make Malta Week the number one destination for leading think-tanks of the gaming sector, emerging tech, digital health and digital marketing. The middle of the Mediterranean is the perfect place for multi-faceted business deals and face-to-face conversations with leading affiliates, policymakers and thought leaders.