The motherboards were "melting" during routine use, with users reporting that they could "smell smoke" while the device was in use
After repeated instances of ASUS motherboards melting and catching fire, the company has issued an urgent product recall.
On Reddit and other sites, reports of smoldering boards began to surface. Laptops powered by the Z690 Hero were reported to be burning and emitting smoke during routine use, with users reporting this on various social media platforms.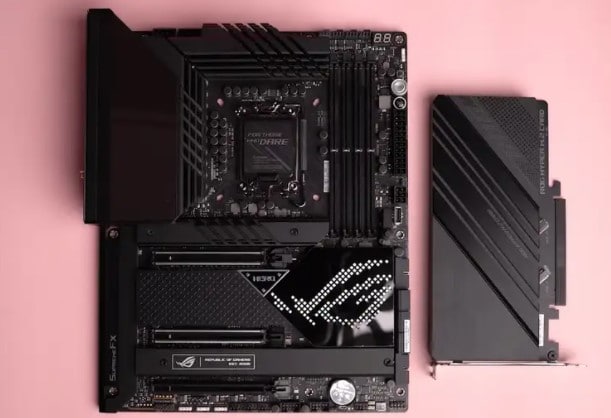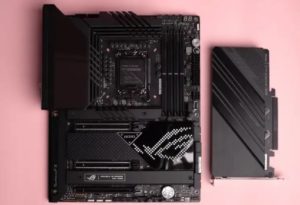 Customers can enter their serial number and find out if their motherboard is at risk on Asus's website.
ASUS has issued a product recall, or what they call a "replacement program," for the product.
"We have recently received incident reports regarding the ROG Maximus Z690 Hero motherboard," Asus stated.
"The issue potentially affects units manufactured in 2021 with the part number 90MB18E0-MVAAY0 and serial numbers starting with MA, MB, or MC."
With the internet ablaze with complaints of broken ASUS motherboards, a few internet users set out to figure out what was causing the problem, which turned out to be a simple manufacturing and assembly error rather than a design flaw. A single capacitor was put in the wrong position, creating reversed polarity and enough heat for the components to fail and catch fire, according to Netectives.
Many of those affected reported seeing a Bio warning code of 53, which indicates a memory failure. A number of people reported a burning smell and smoke erupting from their computers. Some posted photos of burn marks on motherboards. One customer on Reddit said they were browsing the web when their PC shut down without warning.
As quoted by The Verge, Asus said "Going forward, we are continuing our thorough examination with our suppliers and customers to identify all possible affected ROG Maximus Z690 Hero motherboards on the market and will work with relevant government agencies on replacement programs."
About SiGMA Asia: UAE
With an eye towards new horizons, SiGMA Group goes eastwards next year to connect the brightest minds of the region in industries from gaming to cryptocurrency with 5000 delegates expected. With the United Arab Emirates prioritising bleeding edge technology through both opportunities for funding and attractive taxation schemes, we can imagine no better place for our lucky attendees to see a glimpse of the world of tomorrow. With the expo being a nexus of entrepreneurs and investors, they might just be part of this bright new future.