Mosseri blames the media and critics for misunderstanding the purpose of the app
An outcry from parents and politicians forced Instagram to postpone plans for a kids' edition of its app.
Instagram's CEO Adam Mosseri announced Monday that the company will "pause" its plans to consult with parents, politicians, and other opponents.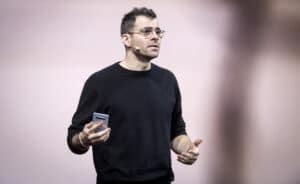 But Mosseri insisted on releasing Instagram Kids, claiming it is a viable option for kids currently using applications like Instagram, YouTube, and TikTok.
The reality is that kids are already online, and we believe that developing age-appropriate experiences designed specifically for them is far better for parents than where we are today, says Mosseri.
But one expert disagrees. Teenage parental control tools like TikTok won't work if kids can disable them, says Titania Jordan, a chief parenting officer of Atlanta-based internet watchdog Bark.
"Instead, Instagram needs to pause work on trying to demonstrate the value and need for this product and focus on how to make their existing platform, with children comprising a significant amount of its users, safer. Right now, parents are at a huge disadvantage with the existing 'safety measures' social media apps have in place" said Jordan.
A kid's version of Instagram was verified by Instagram in March, although it was still in "very early stages." Critics urged Instagram's parent firm, Facebook, to discontinue the initiative.
Josh Golin, executive director of Fairplay says that "Instagram for young children is among the greediest, most tone-deaf, and wrong-headed ideas ever to emerge from Silicon Valley."
Kathryn Montgomery, a senior strategist at the Center for Digital Democracy, told BBC News in April "Facebook claims that creating an Instagram for kids will help keep them safe on the platform, the company's real goal is to expand its lucrative and highly profitable Instagram franchise to an even younger demographic, introducing children to a powerful commercialized social media environment that poses serious threats to their privacy, health and wellbeing."
An appearance before a Senate Commerce panel on Thursday by Facebook global safety chief Antigone Davis will discuss possible teen mental health risks.
Next up: Malta Week
Don't miss out on amazing networking opportunities and exclusive industry insights at Malta Week. Four leading shows will bring the best of the business back-to-back to a first-class meeting point. Malta Week will consist of SiGMA, AIBC, Med-Tech World and AGS, each presenting the top developments of their focal industries.
The cross-collaboration of each brand makes Malta Week the number one destination for leading think-tanks of the gaming sector, emerging tech, digital health, and digital marketing. The middle of the Mediterranean is the perfect place for multi-faceted business deals and face-to-face conversations with leading affiliates, policymakers, and thought leaders.