Facebook celebrates its first messaging app officially turning 10 years old with a handful of new features
As Facebook Messenger turns 10 years old, it's adding four new features to enhance communication with friends, family, and colleagues.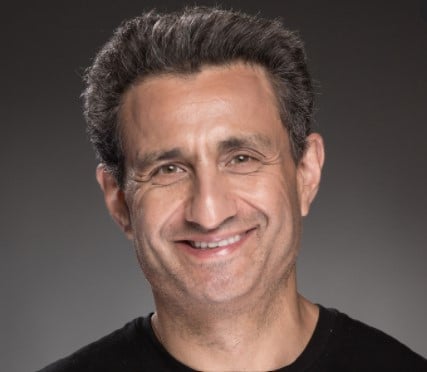 Among the new abilities is an approach to send and get monetary gifts, as well as create polls in group chats.
The three biggest messaging platforms in the world are Messenger, WhatsApp and WeChat.
"We've pulled together an epic birthday bundle of 10 product features — many of which are starting to roll out today — that will help you create more memories with your friends and family," Facebook said in a blog post.
Through an official statement, Messanger said "This month we are delighted to celebrate Messenger's 10th birthday with you. That's 10 years of connecting over a billion people around the world and helping people feel together even when they are apart.
We are grateful to everyone who joined us in creating 10 years of memories created from countless chat conversations, late-night video calls, sharing the latest GIFs of memes, and choosing the perfect emoji or sticker to capture the mood. "
Facebook Pay:
You can now send and receive cash gifts straight from Messenger which will then be deposited straight into your bank account. This feature is currently limited to the United States. Facebook pay is currently onliy limited to US members. Users will be notified on Messenger when friends send a birthday gift.
"To send a birthday cash gift, go to the Facebook mobile app and tap the button that appears alongside your friend's birthday posts in your Facebook News Feed or their profile."
Sticker Packs:
Facebook says that this option will also come with a specially curated "Messenger is 10!" sticker pack which includes various birthday-themed tools to the app.
Poll Games:
Another interesting feature that will be added to Messenger is that of Poll Games. Messenger has now added the feature of "most likely to" in polls for chat members to play and get to know team members in the group chat.
Share Contacts:
Another option facebook added to the list is that of easily sharing contacts through the messenger application. Individulas can now choose the contact they want to share and do it with a simple click of a button through the app itself.
Messenger also gave a sneak peak of a new "word effects" feature coming "in the near future." This will allow users to pair an emoji with a specific word or phrase in order to trigger an in-chat animation similar to iMessage's special effects. "When utilised in your conversation, these words and phrases will set off a pleasant cascade of the emoji you chosen," Facebook said.
A Facebook spokesperson told Join Extra Crunch "We've been focused more on real-time experiences — Watch Together, Rooms, Live Audio Rooms — and we've started to think of Messenger as a connective tissue regardless of the surface.
This is a test, but the bigger vision is for us to unlock content and communities that may not be accessible in Messenger, and that the Facebook app is going to become more about shared real-time experiences."
Recently, Facebook has also been weaving Messenger more tightly into its other services by pushing users to link their Instagram accounts with their Messenger account. The well known social media network wants to bring this same kind of "cross-app communication" to WhatsApp as well, even though the company hasn't specified how or when it could happen.
Facebook's Messenger chief Stan Chudnovsky also commented on the rollout of encryption stating "We need to rebuild all these features in [an] end-to-end encrypted environment, and make them fully capable."
Having been live since 2011, Facebook Messenger is one of the social networks with the most registered users in the world.
Next up: Malta Week
Don't miss out on amazing networking opportunities and exclusive industry insights at Malta Week. Four leading shows will bring the best of the business back-to-back to a first-class meeting point. Malta Week will consist of SiGMA, AIBC, Med-Tech World and AGS, each presenting the top developments of their focal industries.
The cross-collaboration of each brand make Malta Week the number one destination for leading think-tanks of the gaming sector, emerging tech, digital health and digital marketing. The middle of the Mediterranean is the perfect place for multi-faceted business deals and face-to-face conversations with leading affiliates, policymakers and thought leaders.