This is the first episode in our AIBC Pitch Spotlight series. First up is Daniele Bernardi from Diaman Partners
The emerging tech industry is full of innovative and unique companies bringing in something new to the industries in AI, Blockchain, Big Data and internet of things. The industry is constantly developing new tech with new startups emerging constantly. AIBC aims to help these startups through our very own AIBC pitch which allows startups to showcase their products throughout the event. AIBC's Pitch series will give you a deeper insight in these startups that are looking to burst onto the scene.
AIBC Pitch
Our first spotlight focuses on Diaman Partners and their CEO Daniele Bernardi. Diaman Partners were founded 20 years ago in the North of Italy and are a fintech management company that utilises digital technology to manage all investment processes. Damian Partners' quantitative approach and precise processes have helped them obtain concrete results that verify their expertise. Damian Partners also manage a hedge fund in crypto assets and are currently operating in Malta.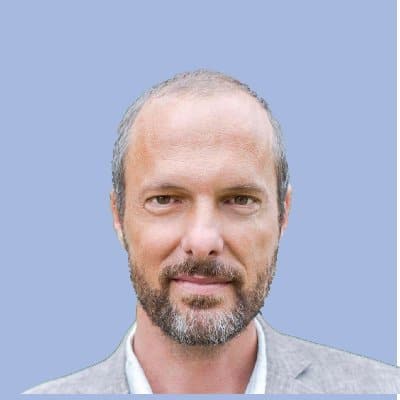 "It's essentially a digital platform where an asset manager can manage the money of the clients in one place with a really high performance platform"
What makes Diaman Partners different is that they created a platform which allows the clients and investors to choose a their own specific strategy and ultimately connect them in more than this portfolio bringing the best strategy together.
Diaman Partners' aim in two years time is to: "To go public with a listing on the stock market and we hope to achieve this in the near future."
About AIBC Pitch
Following a very successful run at the spring edition of AIBC Summit Malta, we're going all out for May 2021. Over 100 startups will be selected to showcase their products and initiatives throughout the event.
Startups based in AI, Blockchain, Quantum Tech, Big Data, and IoT will each have a small booth at AIBC Summit UAE surrounded by top investors and mentors, being invited to lavish networking dinners as well as benefitting from online exposure.
However, the Startup pitch is only open to startups and the judges' top ten will make it to the pitch stage during the final leg of the Summit. Expect the competition to be fierce with so many investors to impress! Increase your chance of being one of the top 100 by providing a 3-minute video-introduction upon participation!
Should you have any questions, please contact Michael
About AIBC Dubai:
AIBC UAE will take place on the 25th to 26th May, 2021, in the emirate of Dubai. The event will bring together key brands and individuals from the converging sectors of AI, blockchain, IoT, Quantum Tech to discuss and shape the future of emerging tech.
It is one of the leading events globally for blockchain, AI, crypto, and other emerging technologies, and gathers together an elite selection of delegates, policymakers and thought leaders from across the globe. Such international recognition has helped propel AIBC Summit become a favourite on the world circuit for emerging tech conferences and expos.