Future gaming ventures are anticipated to be built on "Verse," Oasys' gaming-focused Layer-2, making it a significant player in the development of the blockchain gaming sector.
TofuNFT, the largest multi-chain, GameFi-focused NFT marketplace, and Oasys, a blockchain created particularly for the gaming community, have joined forces to build the Oasys gaming ecosystem.
Oasys, a two-layer blockchain, is crucial to the growth of the blockchain gaming sector, and future gaming projects are expected to be built on "Verse," Oasys' gaming-specific Layer-2. One of the most important elements in developing the blockchain gaming ecosystem is integrating an NFT marketplace, which is something that each Verse is expected to do independently. Through this strategic partnership, all the Verses on Oasys will be integrated with tofuNFT.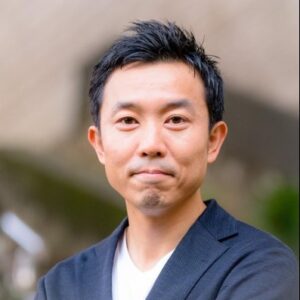 Due to their status as the largest multi-chain NFT marketplace, whose volume is mostly derived from GameFi-related projects, Oasys now has fast access to tofuNFT's extensive ecosystem with this connection.
Oasis Director Daiki Moriyama stated "Through our partnership with tofuNFT, we envision bringing together both the gaming community and the blockchain gaming ecosystem to usher in the next phase of growth for the industry. Joining hands with our partners is extremely exciting, as we work towards our common goal of collectively shaping the future of our industry and driving the mass adoption of blockchain technology."
Yu Numazaki, Co-founder of tofuNFT, added: "We are thrilled to be collaborating with Oasys as it continues to grow from strength to strength, and increasingly onboards more and more Layer-2 blockchain gaming projects. With NFT marketplaces functioning as a key defining feature of blockchain games, we look forward to leveraging Oasys' deep ties with traditional gaming institutions and offering our solutions to encourage the uptake of blockchain gaming."
This partnership comes about after recent news of Square Enix's participation as the final initial validator on the Oasys blockchain and other strategic partnerships with key players in the gaming and blockchain industries, including Mythical Games and ConsenSys.
In July 2022, Oasys also revealed the results of a successful USD20 million Private Token Sale round, which was led by Republic Capital and included other major players in the market like Jump Crypto, Crypto.com, Huobi, Kucoin, Gate.io, bitbank, and Mirana Ventures.
Oasys will continue to prioritise enhancing user experience and advocating for the widespread adoption of blockchain technology in the gaming industry and beyond as it prepares for the Mainnet launch in October of this year with support from important companies in the field.
Up Next: AIBC Malta Week 2022
After the successful completion of the AIBC Toronto and Dubai Summits, SiGMA Group is working diligently on this year's edition of Malta Week. From the 14th to the 18th of November, the company's most prominent brands will be brought together under one roof for the AIBC Europe Summit, the premier networking opportunity of the year. The Summit at MFCC Ta'Qali is a stellar expression of European innovation in the Gaming, Esports and Emerging Tech sectors, featuring numerous panels and conferences by leading experts. Interested in joining our long list of speakers, exhibitors or sponsors? Please contact Sophie to reserve your spot, or visit our website for more information.