The excitement is palpable as the finalists for the AIBC Pitch competition, centered on innovation and emerging technologies, have been unveiled. This dynamic event serves as a global platform, propelling innovative concepts to the forefront. Beyond the competition, it offers an invaluable chance for startups to expand their horizons, network with industry peers, and establish connections with potential investors and venture capitalists. The future of technology innovation is looking brighter than ever. Catch them on the AIBC stage during the Malta Week event. The competition takes place live on the 15th.
API-Verse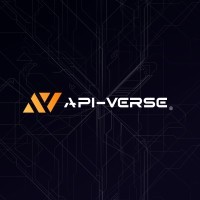 The API-Verse as a platform has the main goal of simplifying the development of all the blockchain-based projects present in our ecosystem using state of the art data analytics and artificial intelligence. It is a comprehensive solution that significantly reduces the cost of entry into the blockchain, Web3, and Defi market by providing data in a way that is familiar to developers that have not yet found themselves interacting with the world of blockchain technology. For projects that already have experience in extracting and analyzing blockchain data, it provides access to a quick and costless way of gathering that data, allowing them to focus on solving business problems rather than working on the supporting infrastructure.
Industry-Sector: Infrastructure
Shelter of Exiles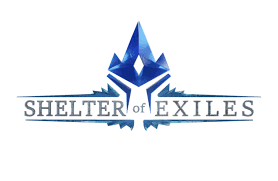 Shelter of Exiles is a combination of the mmorpg and hack & slash genres in 2D graphics, supported by the Web3 marketplace, which guarantees full security in the growing metaverse. Our mission is to create a spectacular metaverse in fantasy atmospheres, allowing players from all over the world to take part in challenging missions, an engaging storyline, competitive duels and raids for dozens of people! Furthermore, with the implementation of the latest blockchain technology, players will have the chance to monetise their goods, since almost every item (which is tradeable) in the game will be able to be minted and sold as NFT.
Industry-Sector: GameFi ; Metaverse ; NFT
SharkGate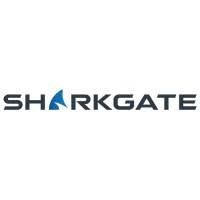 SharkGate, a specialist in website cybersecurity, is revolutionizing the industry with its innovative approach to website protection. The company has built a vast threat intelligence database, powered by artificial intelligence (AI), which combines shared cyber attack data from multiple sources and updates it in real time. The fuel powering the solution is the SharkGate Token (SHARK), which is automatically awarded to data providers in exchange for their contributions. One of the key features of SharkGate's approach is the concept of websites working together in mutual self-interest to fight against hackers. This collaborative approach creates a powerful defense system. With its innovative approach and incentives through tokenomics, SharkGate will make next-generation cyber protection available to websites worldwide.
Industry-Sector: Cybersecurity
Nerf IT!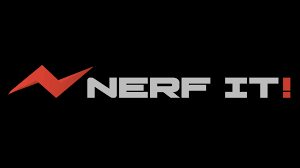 With 7 years in web2 and esports olympics and world championships under their belt, Nerf IT! is a platform enriched with crypto and NFT, where you can participate in tournaments, education, and events within esports. It's a spinoff company from The Academys. Highlights include: 400.000+ Users, 130+ Brands, 42 Countries, Superapp working on IOS and Androids, $10M Valuation for equity, Lead Investor is Vendetta Capital, A team that has worked in the world's largest gaming companies. Backers and partners include: Sandbox,Gods Unchained,KuCoin,Gate IO,Mexc,KofArena (Marblex), Game Space ,Microsoft, United Nations +more.
Industry-Sector: GameFi ; NFT
Schooltopia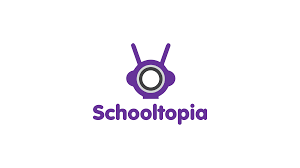 Schooltopia is the Revolution in Middle School Math Learning. Math, often perceived as dry and challenging, has been one of those subjects for many. Enter Schooltopia, a groundbreaking platform designed to redefine how middle schoolers view and interact with math. Schooltopia has crafted a math curriculum that spans 15-17 immersive levels per class. Instead of static worksheets or monotonous drills, students embark on a story-driven quest. Each level introduces mathematical concepts intertwined with captivating narratives. As students progress, they unlock chapters of an ongoing adventure, making the learning experience exhilarating. With Schooltopia, help is always at hand in the form of Toshi, the advanced AI tutor. Toshi isn't just an algorithm spitting out answers. It understands individual students' strengths, weaknesses, and learning styles. When a student grapples with a concept, Toshi offers personalized guidance, ensuring comprehension and retention.
Industry-Sector: Education, AI