Yudi Xu is currently CEO / Product Lead at Mobify since one year. "MobiFi is the future-proof solution to tackle urban mobility challenges. Combining blockchain technology, DeFi, and tokenization, we are building a sustainable mobility ecosystem to help service providers streamline their operations so they can offer a seamless transit experience to their users. Our mission is to accelerate the adoption of blockchain and cryptocurrencies within the mobility sector. We aim at connecting both public and private service providers with DeFi, to create a flawless and sustainable travel experience that incorporates next-generation Mobility as a Service together with token payments, and incentives to tackle carbon footprint."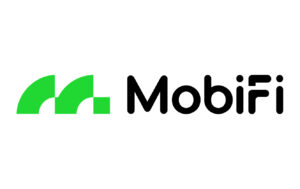 In 2020 Yudi Xu founded Things Protocol. They streamline the transport mobility UX into a new level to create more sustainable future for everyone. They provide a tokenized mobility credit solution as a payment solution to link up existing mobility service provider to offer end user a seamless travel experience.
Yudi Xu worked for 4 years and 7 months for Shell, a global energy company with around 87,000 employees in more than 70 countries. They work together to power progress through more and cleaner energy solutions.
He worked with a dedicated team of people in different locations, with different expertise and cultures, on the enhancement management project. The new process he proposed went LIVE and is being used by Shell staffs across the world. Besides this project, he also helped the manager to work on CIO's strategic priorities project to engage with various senior people from Upstream, DownStream, P&T, TaCIT and Global Function.
As a data analytics analyst, Yudi Xu was focusing on various of project/use cases in Shell.
Yudi Xu was leading the project: Shell Predictive Assets Maintenance V1 and involved in the project: QGC well equipment predictive maintenance; cash flow from operation prediction; Geomatics text analytics of NAM
He was using Alteryx, Spotfire, Python and machine learning technics to unlock the value of the data and create the predictive models for forecasting.
Huawei Technologies Co. Ltd. is a big Chinese multinational networking and telecommunications equipment and services company. His professor and him were doing a big consultancy assignment for them. their main task was helping Huawei to analyze the app store ecosystem and improve their Vmall (Huawei's app store) and developer community.
SiGMA World celebrated the iGaming industry's resilience even in the most troubling of times. With this we also congratulate the efforts made to make the iGaming world ethical, fraud-free and lawful.
Affiliate Grand Slam congratulated the brilliant marketers and influencers bringing much needed attention to a massive portfolio of industries and rejuvenating the economy one click at a time.
AIBC brought together the pioneers of a bright new age of emerging technology ready, able and willing to be the vanguard of Tomorrow. Other than just the established names, we also hosted many an entrepreneur seeking to expand the frontiers of AI and the Blockchain ever forward.
Finally, Med-Tech World united the medical professionals of many disciplines to combine their keen minds and inexhaustible passion for a better tomorrow with the entrepreneurial spirit of investors who also dream of a world free from disease and cancer.
The Week also saw many a networking dinner, speaking panel, drink gatherings and other opportunities for our hard-working delegates to unwind. A few highlights include the awards that congratulated those whose dedication, skill and acumen made them a leading figure in their industry as well as the fact that the conferences where graced by titans such as John Karony, Nolan Bushnell, Djibril Cissé, Akon and Mark Blandford who was awarded an Outstanding Contribution of the Year award for his pioneering work in the iGaming industry.