T.J. Chaffer has a passion for education, innovation, and social impact. He holds an undergraduate degree in Biology (Honours) from Acadia University and currently completing a master's degree in Experimental Medicine at McGill University. In an attempt to highlight the potential for social change of decentralization, his research focuses on metaverse use cases, best practices for the inclusion of women in blockchain, and strategies for community-building on WEB3.
"Recent estimates by CoinMarketCap indicate that the number of women in the cryptocurrency industry increased by 43.24% in the first quarter of 2020 (CoinMarketCap, 2020). Such unprecedented growth necessitates an examination of whether women feel included in the blockchain industry as they have experienced marginalization in the science, technology, engineering, and mathematics (STEM) fields throughout history as well as in the current workforce."
Moreover, T.J. Chaffer has 4 years of experience in grant writing, and, as a result, he managed to accumulate over $65,000 from academic scholarships and research fellowship competitions.
He had the privilege of holding various leadership positions wherein he focused on designing and delivering personal and career development opportunities for students on university campuses. Moving forward, he believes that career development workshops for students would be greatly enhanced by collective efforts from educators and industry specialists to empower students to have blockchain and digital asset literacy. To enhance knowledge dissemination of emerging topics in blockchain technology, he is interested in designing educational workshops to allow users to gain hands-on experiences.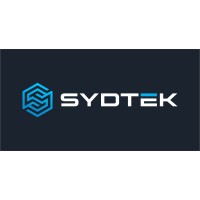 Since January 2022, T.J. Chaffer is a technical writer at SydTek DAO. SydTek is reinventing higher education with the mashup of interdisciplinary research and the interoperability of the Polkadot blockchain. Their goal at SydTek is to create the sharing economy by rewarding students for solutions created on the Polkadot blockchain through the means of smart contracts once deployed.
T.J. Chaffer was an editor at the McGill Journal of Medicine: Evaluating incoming scientific articles for scope and alignment with MJM's publishing mandate. And at the Canadian journal of undergraduate research: Editing papers in collaboration with undergrad editors and graduate/faculty reviewers to facilitate peer-review process.
SiGMA World celebrated the iGaming industry's resilience even in the most troubling of times. With this we also congratulate the efforts made to make the iGaming world ethical, fraud-free and lawful.
Affiliate Grand Slam congratulated the brilliant marketers and influencers bringing much needed attention to a massive portfolio of industries and rejuvenating the economy one click at a time.
AIBC brought together the pioneers of a bright new age of emerging technology ready, able and willing to be the vanguard of Tomorrow. Other than just the established names, we also hosted many an entrepreneur seeking to expand the frontiers of AI and the Blockchain ever forward.
Finally, Med-Tech World united the medical professionals of many disciplines to combine their keen minds and inexhaustible passion for a better tomorrow with the entrepreneurial spirit of investors who also dream of a world free from disease and cancer.
The Week also saw many a networking dinner, speaking panel, drink gatherings and other opportunities for our hard-working delegates to unwind. A few highlights include the awards that congratulated those whose dedication, skill and acumen made them a leading figure in their industry as well as the fact that the conferences where graced by titans such as John Karony, Nolan Bushnell, Djibril Cissé, Akon and Mark Blandford who was awarded an Outstanding Contribution of the Year award for his pioneering work in the iGaming industry.