Lior Lamesh is the Co-Founder and CEO of GK8, a cybersecurity company that offers a self-managed digital-assets management platform for banks and financial institutions, bridging the gap between conventional finance and the world of digital assets.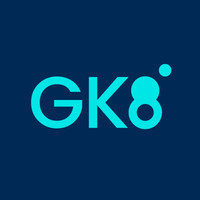 Lior is an expert in finance, digital assets, and cybersecurity. He holds 7 US-registered patents, around unique cyber-methods to manage blockchain assets securely, remaining offline during all the assets management processes.
Lior has been invited to speak in several leading industry events, including Money 2020 (2021 event in Amsterdam), 2019 San Francisco Blockchain Week, 2020 Asia Blockchain Summit, 2020 LA Blockchain Summit, European Blockchain Convention 2021, and led a panel discussing how banks are gearing towards embracing digital assets with The Block 2021.
GK8 platform enables banks to offer secure Custody, Staking, DeFi and Tokenization services. The underlying technology combines the only TRUE Cold Vault in the market that can create, sign, and send blockchain transactions without internet connectivity, paired with MPC for automatic high-frequency transactions.
GK8 was also chosen as the preferred solution by Vast Bank, the first U.S. national bank to offer its clients crypto services. GK8 is the only custody solution chosen by Mastercard for its first startup path global crypto programGK8's solution manages roughly $50B worth of digital assets of some of the largest players in the field: eToro, Celsius, Securency which is backed by State Street, U.S. Bank, WisdomTree.
Between 2013 and 2016 he went to Bar-Ilan University and obtained a Bachelor's degree in Computer Science. Then he continued his studies by obtaining a Master of Business Administration (MBA), specializing in information systems and entrepreneurship.
SiGMA World celebrated the iGaming industry's resilience even in the most troubling of times. With this we also congratulate the efforts made to make the iGaming world ethical, fraud-free and lawful.
Affiliate Grand Slam congratulated the brilliant marketers and influencers bringing much needed attention to a massive portfolio of industries and rejuvenating the economy one click at a time.
AIBC brought together the pioneers of a bright new age of emerging technology ready, able and willing to be the vanguard of Tomorrow. Other than just the established names, we also hosted many an entrepreneur seeking to expand the frontiers of AI and the Blockchain ever forward.
Finally, Med-Tech World united the medical professionals of many disciplines to combine their keen minds and inexhaustible passion for a better tomorrow with the entrepreneurial spirit of investors who also dream of a world free from disease and cancer.
The Week also saw many a networking dinner, speaking panel, drink gatherings and other opportunities for our hard-working delegates to unwind. A few highlights include the awards that congratulated those whose dedication, skill and acumen made them a leading figure in their industry as well as the fact that the conferences where graced by titans such as John Karony, Nolan Bushnell, Djibril Cissé, Akon and Mark Blandford who was awarded an Outstanding Contribution of the Year award for his pioneering work in the iGaming industry.