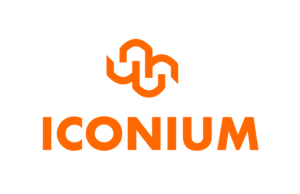 Fabio Pezzotti, Founder and CEO of Iconium, is a tech entrepreneur with experience in the industry from 1998. Following several roles in business development and strategic consulting for global companies' business across Paris, London, and Milan, Fabio founded numerous ventures, including:
Xoom Spa, an internet company which quickly became the leading web community in Italy (acquired by SEAT Pagine Gialle); Mobango Ltd, a unique mobile user content platform and one of the first Android App Stores (acquired by People Infocom, funded by Sequoia and Intel Capital); and Xandas New Media Ventures, a venture studio co-founding and investing in seed startups. Fabio was also a seed investor of Vertical Response Inc, later acquired by DeLuxe Corporation (NYS: DLX).
Iconium is a leading crypto investment fund focusing on supporting amazing teams to disrupt blockchain, DeFi, Web3, and Metaverse.
Iconium has established itself as a de-facto leader in identifying, assessing, and investing in early stage blockchain projects dating back to 2018. With an array of successes ranging from Terra Luna, Efinity, Secret Network, Thorchain, and Algorand, Iconium has developed a sharp eye for industry-changing blockchain projects and digital assets.
Since discovering Bitcoin and Blockchain in 2017, Fabio has actively devoted himself to researching and selecting the best cryptocurrency projects in the world, building an experienced and international team to found Iconium.
He graduated in Business Administration from Bocconi University.
SiGMA World celebrated the iGaming industry's resilience even in the most troubling of times. With this we also congratulate the efforts made to make the iGaming world ethical, fraud-free and lawful.
Affiliate Grand Slam congratulated the brilliant marketers and influencers bringing much needed attention to a massive portfolio of industries and rejuvenating the economy one click at a time.
AIBC brought together the pioneers of a bright new age of emerging technology ready, able and willing to be the vanguard of Tomorrow. Other than just the established names, we also hosted many an entrepreneur seeking to expand the frontiers of AI and the Blockchain ever forward.
Finally, Med-Tech World united the medical professionals of many disciplines to combine their keen minds and inexhaustible passion for a better tomorrow with the entrepreneurial spirit of investors who also dream of a world free from disease and cancer.
The Week also saw many a networking dinner, speaking panel, drink gatherings and other opportunities for our hard-working delegates to unwind. A few highlights include the awards that congratulated those whose dedication, skill and acumen made them a leading figure in their industry as well as the fact that the conferences where graced by titans such as John Karony, Nolan Bushnell, Djibril Cissé, Akon and Mark Blandford who was awarded an Outstanding Contribution of the Year award for his pioneering work in the iGaming industry.