Aryan Behzadi is Director and Co-Founder at ARize Group. The main problem ARize solves is the misunderstanding because of the lack of visualization. ​ ARize is the first Augmented & Virtual Reality Platform that allows everyone to create, view their own augmented & virtual reality experience and share it with others around the world. The vision of the platform is to become a social network that can be used by everyone to create augmented and virtual reality data, by using just some simple steps.
Working environment & Style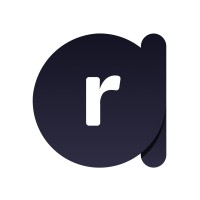 "At ARize it is not about the number of hours you sit in front of a screen but the value that you deliver to our mission. Historically, successful teams achieved victory through giving members accountability and the trust that they will deliver what's needed; here at ARize Group, we feel no differently about this. Trust guides every move we make; how we act, operate, and the way we treat our colleagues. We rely on full transparency and integrity, and we expect it from our people. We trust you, giving you space to collaborate and create at your own pace, letting you make the difference in your own way to get the best results."
Aryan Behzadi has 10+ years experience with software architecture, design, and implementation with extensive expertise in image processing and for 5 years he worked at Keaten Technologies, an IT Solution Company. They are providing computer and mobile application and software such as AR & VR application also custom software for special subject in industries.
He was a java programmer – android programmer at Innovative Solutions and Technologies Center. Creating an android Program working with web server for Conference and Event Management System.
In 2018, Aryan was a startup mentor at Sea Side Startup Summit, an international event based on a concept called Sea Side Startup Summit, a 7 days startup boot camp which during that Startups are getting educated about different side of their business and will pitch for a grant at the end of the event. We were training them for pitching and giving them constant feedback and ways to grow their business.
SiGMA World celebrated the iGaming industry's resilience even in the most troubling of times. With this we also congratulate the efforts made to make the iGaming world ethical, fraud-free and lawful.
Affiliate Grand Slam congratulated the brilliant marketers and influencers bringing much needed attention to a massive portfolio of industries and rejuvenating the economy one click at a time.
AIBC brought together the pioneers of a bright new age of emerging technology ready, able and willing to be the vanguard of Tomorrow. Other than just the established names, we also hosted many an entrepreneur seeking to expand the frontiers of AI and the Blockchain ever forward.
Finally, Med-Tech World united the medical professionals of many disciplines to combine their keen minds and inexhaustible passion for a better tomorrow with the entrepreneurial spirit of investors who also dream of a world free from disease and cancer.
The Week also saw many a networking dinner, speaking panel, drink gatherings and other opportunities for our hard-working delegates to unwind. A few highlights include the awards that congratulated those whose dedication, skill and acumen made them a leading figure in their industry as well as the fact that the conferences where graced by titans such as John Karony, Nolan Bushnell, Djibril Cissé, Akon and Mark Blandford who was awarded an Outstanding Contribution of the Year award for his pioneering work in the iGaming industry.